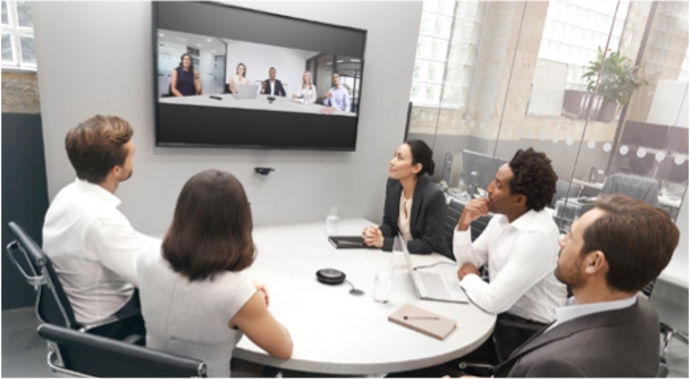 At InfoComm 2019, Intel Unite solution demonstrated the advanced room and resource management capabilities of the Jabra PanaCast People Detection & Counting (PDC) Technology.
The technology is integrated into all PanaCast devices and made available to Intel Unite solution users via a PanaCast plugin.
The PDC technology is also available as an API for 3rd party Intel Unite plugin developers.
"Using Jabra PanaCast PDC data to determine the number of people present at a meeting, the Intel Unite solution can enable automated workflows like room reservation and release, as well as energy efficiency improvements for room or collaboration space resources," said Jabra Senior Vice President of Intelligent Vision Systems, Aurangzeb Khan.
The solution enables telemetry and remote manageability for IT and facilities managers.
The built-in PDC capability detects people up to 12 feet away and can simultaneously count up to 40 people. The advanced PDC technology is based on a new AI head detector CNN (Convolutional Neural Network) developed in cooperation with Intel. The technology is able to detect people even with partially visible heads and extends the range up to 40 feet.
The CNN inference engine is highly optimized for Intel Core vPro processor-based PCs and the Panoramic-4K video of the PanaCast camera system.
The technology, which is available through the PanaCast API built for the Windows operating system, can be used for large areas like classrooms, auditoriums and general gatherings.
"This technology maintains participant privacy because only a numeric count of the number of people present is provided, and no pictures are taken or stored in the streaming system," explained Naveed Alam, VP of Software Engineering in Jabra Intelligent Vision Systems.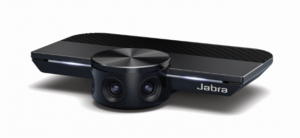 "PanaCast uniquely works as a real-time streaming AV device simultaneously with its operation as an AI data sensor, and, again uniquely, provides wall-to-wall 100% video coverage when mounted at the front of the huddle room/space," he explained.
Intelligent collaboration spaces and meetings can be achieved by combining Intel Unite solution, Intel Core vPro processor, and PanaCast AI head detector technology with 180-degree field of view video and real-time intelligent sensing capabilities.
The Intel Unite solution is a fast, simple, cost-efficient way to deliver a more secure, manageable, and high-quality collaboration experience.
Whether working with the on premise or cloud service version of the solution, Intel Unite solution works with existing technologies and provides controlled content sharing. It is easy to use, supports a range of devices and operating systems, as well as many business plugins, and requires minimal training for end users.
Intel's built-in security features and encryption technologies help ensure that content and file sharing occur only between approved meeting participants.