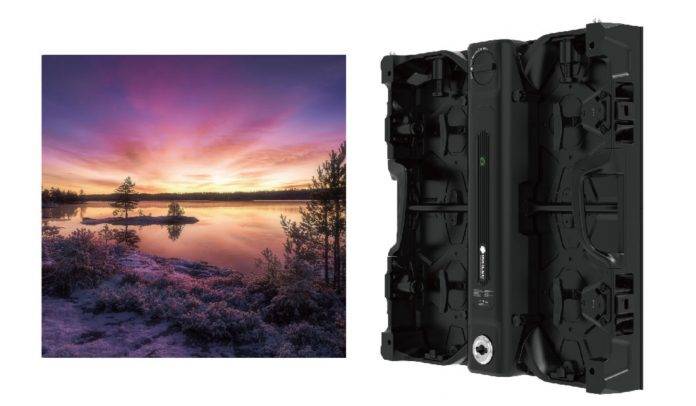 The INFiLED Group, world leaders in high quality bespoke LED displays and solutions, has announced that its next-generation Deep Black (DB) Series LED range has been awarded an internationally recognised iF Design Award for design and innovation.
INFiLED's newest LED technology has been awarded an official seal of quality in the 'Discipline: Product' category from what is considered among the most important design prizes in the world for over 60 years.
Solidifying INFiLED's position as trailblazers in complete turn-key LED solutions, this is the second time receiving the honour from iF, as in 2017, the group was awarded the same accolade for the TT8 Creative Triangle LED series, designed for creating unique 3D shapes with light.
The entirely modular INFiLED DB Series sets a new standard for the industry. It is built on a die-cast aluminium frame, with ultra-black material for the mask and specialist black LEDs for ultimate image quality and high contrast performance, and features edge protectors and feet to protect against physical LED damage.
Michael Hao, INFiLED Group CEO said, "INFiLED is dedicated to constant innovation and improvement, proven with over 100 patents to our name."
"Winning a second iF Design Award provides our customers with a true seal of approval that they can trust, as they invest in the most state-of-the-art LED technology on the market all complimented with the outstanding service delivered by our partners across the world."
David DaCosta, CEO of InfiLED EM commented, "The European division of the INFiLED Group is incredibly proud of our R&D, design and manufacturing team, for producing sheer excellence in design and being honoured with a world-renowned iF Design Award for a second time!"