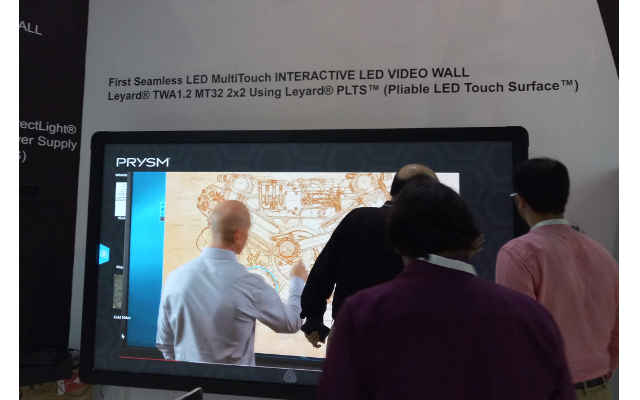 N
orman Lao, VP International Leyard, informed SI Asia that there are big plans for India by Leyard, starting off with opening an office in Mumbai that will also accommodate an Experience Centre.
"This is already in the works and we hope to announce the official opening within this year." Norman also informed us that an Assembly Factory will also be set up in India with further offices in Delhi and Bangaluru, though these are planned to be put up after this year.
"India has been a good market for us and we see great possibilities which explains our investment into the country," highlighted Norman. "In tandem there will be hiring of service staff locally to ensure that we provide the best experience for our customers."
At the booth at InfoComm India, Leyard showcased their LED MultiTouch using Leyard PLTS technology that offers completely seamless interactive LED. "With PLTS, there is enhanced visual performance featuring an anti-glare surface and up to 32-point simultaneous touch capability."
Also showcased were the Leyard TVF series that were released only two months ago that offers front service capabilities.
www.leyard.com