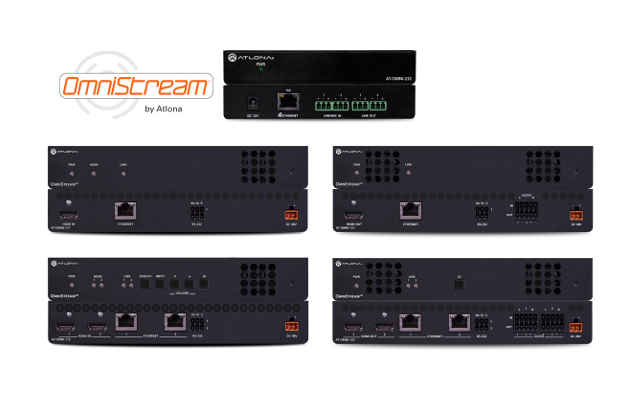 AV distribution solutions provider Atlona recently launched the OmniStream, an all-new AV-over-IP product family that distributes 4K video, audio, and control over a standard Gigabit network. The OmniStream offers better scalability and cost-efficiency for the performance and dependability of traditional AV distribution.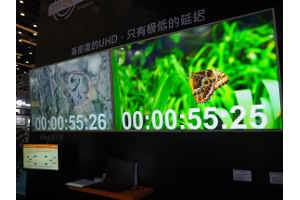 The OmniStream was engineered from the ground up and features several advantages, including:
Support for 4K/UHD @ 30 Hz and 1080p @ 60 Hz
High density video over IP integration, with OmniStream encoders and decoders processing two independent 4K video channels in a single box
System redundancy and failover, with capabilities for establishing primary and redundant networks as well as primary and redundant AV streams
AES-128 capability
Employment of SMPTE 2022 forward error correction for uninterrupted real-time video
Low latency AV content delivery
Power over Ethernet (PoE) capability
More value compared to traditional AV technology for facility-wide AV distribution
Another highlight at the Atlona booth was the AT-UHD-SW-510W, a 5×1 multi-format switcher with wireless presentation capability. The switcher offers BYOD (bring your own device) compatibility with HDMI, DisplayPort, and USB-C inputs, as well as wireless connectivity for mobile devices.
The SW-510W is HDCP 2.2 compliant, and features an HDMI output and a mirrored HDBaseT output that can be used with the Atlona AT-UHD-EX-100CE-RX-PSE HDBaseT receiver. It also includes automatic input switching and automatic display control capability, both applicable to wired and wireless source connections. Additionally, the SW-510W can be integrated with an occupancy sensor to automatically power up the unit and display. This unique multi-format switcher and wireless gateway provides a universal connectivity solution for presentation devices in a wide range of professional AV applications.
The SW-510W features two HDMI inputs and a DisplayPort input, plus a USB-C input for newer Mac, Chromebook, and Windows PCs. It is compatible with video signals up to 4K/UHD @ 60 Hz with 4:2:0 chroma subsampling. For integration convenience and flexibility, simultaneous HDMI and HDBaseT outputs make the SW-510W ideal for various presentation scenarios such as primary and confidence displays in a corporate auditorium or lecture hall. The HDBaseT output extends video, audio, control, and Ethernet up to 100 meters.
The OmniStream is available in single and dual stream units, and is now shipping.