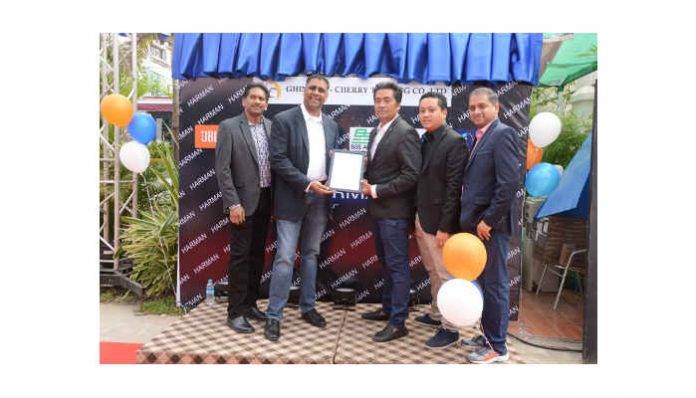 H
ARMAN Professional Solutions, the global leader in audio, video, lighting and control systems announced the appointment of a new country partner, Yangon-based Ghin Gar Cherry Trading Co., Ltd., to provide complete audio solutions in the Myanmar market across the enterprise and entertainment sectors.
The partnership also resulted in the inauguration of a new Customer Experience Center in Yangon. The experience center is comprised of several dedicated spaces including board room, meeting rooms, hotel room, bar, restaurant, home recording space etc., and features HARMAN Professional's complete audio solutions to allow customers to get first-hand experience of the wide range in various applications allowing customers to make informed decisions.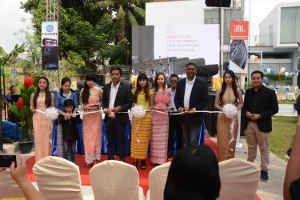 Ramesh Jayaraman, VP and GM, HARMAN Professional Solutions, APAC, said "Myanmar is one of the most exciting markets in the ASEAN region and experiencing fast economic growth. The brands of HARMAN Professional Solutions are well known here and our customer base continues to grow. As part of our 'customer first' strategy we want to strengthen our relationships with end users, to help them take advantage of the latest technology we offer. Our goal in Myanmar is to be the leading supplier of audio, visual, lighting and control solutions across sectors."
"There are rich opportunities for us in Myanmar, and we already see a couple of areas to accelerate growth. Hospitality and tourism has been one of the fastest growing sectors over the past two years and we are well-placed to serve this industry. Similarly, we're seeing a lot of activity in the business sector, with both multi-national corporations and smaller start-ups launching in Myanmar." concluded Mr. Jayaraman.
Ghin Gar Cherry Trading Co., Ltd was established in 2008 and is the leading name in systems integration in Myanmar. It has completed over 100 projects in the country and provides full consultancy, design, supply and install services. The company's head office is in Yangon, with an additional showroom in Mandalay.
Ghin Gar, CEO and Founder of Ghin Gar Cherry Trading Co., Ltd, said the outlook remains very bright for Myanmar. "We are delighted to be formally appointed as an audio distribution partner for HARMAN Professional Solutions," he said. "We know the company very well, having worked together previously on several projects and our customers have always been happy with the performance of the equipment. With new construction and development taking place in Myanmar, companies want a one-stop shop and in the world of connected audio, HARMAN Professional Solutions is the clear market leader, both in terms of products and scope."