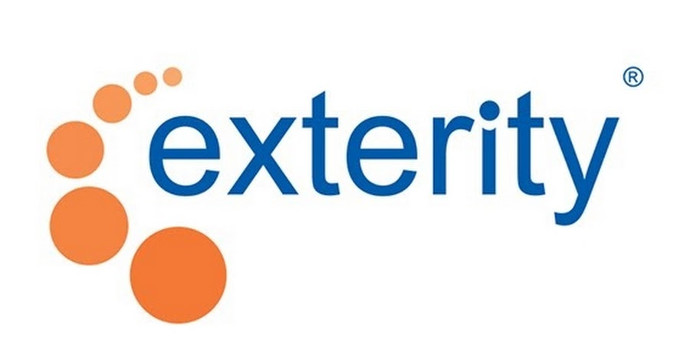 Exterity is showcasing its portfolio of high-quality, secure end-to-end IP video and digital signage solutions at a number of key industry events in Australia during August.
"We are seeing more and more businesses and government organisations across Australia embrace dynamic AV technologies and apply them in innovative ways that transform the way they communicate and share information," said Exterity Chief Executive Colin Farquhar.
"Over the past year, we've seen tremendous business growth across Australia and the Asia Pacific region, with new customer wins and a rapidly expanding local team prompting a move to a larger office in Sydney."
Key Australian events at which Exterity will be demonstrating its cutting-edge offering include:
Tech in Gov 2019– conference and exhibition bringing together ICT leaders and department heads from Federal and State Government (National Convention Centre Canberra, 7-8 August, Stand 27), where Exterity will return to show how its end-to-end IP video and digital signage offers secure (military grade) and comprehensive capabilities for both public-facing and internal communications.
Over the past few years, Exterity has gained extensive experience in this field from involvement in several major projects with the Australian Government and Department of Defence.
Australasian Gaming Expo (AGE)– the world's third-largest casino gaming equipment trade show (ICC Sydney Darling Harbour, 13-15 August, Stand 962), where Exterity will showcase its IP video and digital signage solutions for gaming venues and casinos, incorporating a large LED panel from Big Screen Video showing casino-type video/signage.
Partner Big Screen Video will be on the booth next door, showing how Exterity's digital signage integrates with its large LED screens in casino settings.
Integrate– Australia's premier annual AV and Integration trade show (Melbourne Convention & Exhibition Centre, 27-29 August), where Exterity will be on the Midwich stand (J22), demonstrating how its end-to-end portfolio provides dynamic solutions for AV integrators and end users seeking to employ IP video and digital signage to communicate and inform customers, visitors, staff and other stakeholders across a range of sectors. Exterity will also have a presence on the Sony stand (E10) at the show.
"These shows provide a great opportunity for us to demonstrate innovative and cost-effective ways that modern offices and venues in Australia and beyond – from hotel rooms to casinos to corporate offices to the halls of government – can be equipped to more effectively reach consumers, clients, colleagues and others," said Jamie Hind, Regional Director Asia Pacific at Exterity.
Among the video and digital signage solutions and features Exterity will be highlighting are:
ArtioSign: The powerful and intuitive digital signage solution, which seamlessly integrates with Exterity's IP video solutions, continues to evolve and deliver new functionality;
NDI support on AvediaStream Transcoders: New built-in support for Network Device Interface (NDI) allows easy distribution of production-quality video from NDI live production environments to an Exterity IP video solution, or contribute video from IPTV systems to NDI production environments;
SRT support on AvediaStream Gateway: Built-in support for SRT (Secure Reliable Transport) on the new g4400 Gateway, enables secure, seamless delivery of high-quality live streams to remote sites over the internet, without the need for costly dedicated delivery networks;
ArtioGuest: Exterity's new hotel middleware portal, offering a fully customisable interface that delivers a seamless and interactive experience for guests, with a host of new features on show for the first time.
"We continue to innovate and enhance our product portfolio to address the current and future technical requirements of customers across key sectors in Australia, so they can communicate more effectively," Hind noted.
"Enhancements such as support for NDI and SRT are key to our ongoing strategy of providing the flexibility our customers' need to meet ongoing demands for higher-quality, reliable and secure video distribution."
Exterity has a global presence with customers in multiple sectors, including corporate and finance; hospitality; stadiums and venues; broadcast and media; education; and more. Inglis Riverside Stables, Okada Manila Casino & Resort, The Bend, Royal Randwick and the University of Sydney are just some of the customers that the company has in Australia and the Asia-Pacific region.