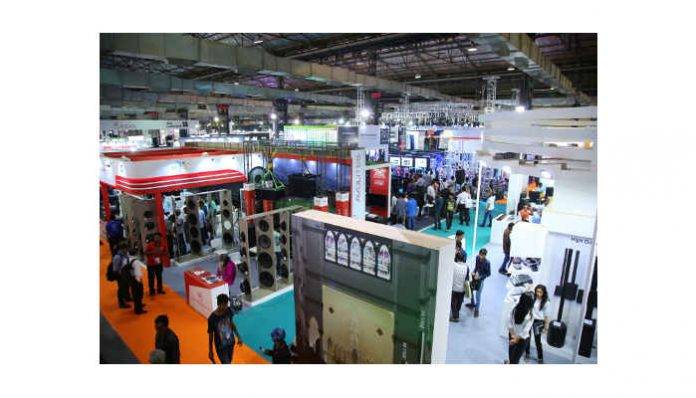 PALM Expo 2018 opens its doors to visitors in less than two months from now. Hosted in Mumbai, India's entertainment capital and city of Bollywood, the expo will take place from May 31st – June 2nd, 2018.
The mega event spread across 6 halls at BEC, Mumbai, is all geared up to welcome 25,000 visitors. The range of exhibits will showcase over 500 brands from over 200 exhibitors representing the best technology and products in sound and light, cinema, and systems engineering & AV from USA, Europe, China and India.
Hall 1 is the pro audio, no-sound hall. PALM's evolution in providing total solutions in event entertainment technology has witnessed the largest gathering of system integrators than at any other expo in India. PALM 2018 is all set to be the new sourcing ground for LED displays, Videowall display and projection systems as many LED screen, projection and display companies showcase their latest products in Hall 1.
Hall 5 will house the best brands in Lighting and Laser while YAMAHA showcases and entire range of pro audio and backline equipment in its own independent hall – Hall 2B & 2C.
More info may be found here.
New Technology at PALM
The expo will showcase ground-breaking technology and powerful solutions for professional buyers looking to conceptualise and deliver content on any entertainment event and entertainment production platform.
The PALM Expo has consistently evolved in tandem with the dynamic growth and expansion of the pro sound and light market, and as always, the 18th edition of the expo will present limitless opportunities for business, brand building, distribution and promotion of technology.
PALM Content and Demo Features
PALM has a very strong philosophy and belief in the assets it creates, their utility and purpose, contribution to evolving the industry to high professionalism, greater talent and better business. It is this sense of purpose that drives the 10 dynamic PALM features namely: