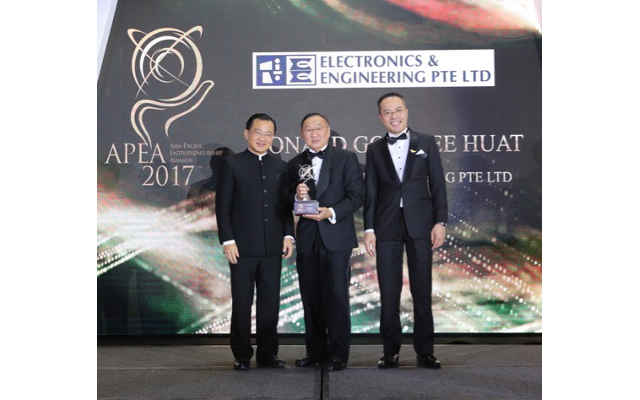 R
onald Goh was seven years old when his father started Electronics & Engineering Pte Ltd (E&E) in 1951, and helped the business flourish after his graduation from Singapore Polytechnic.
His late father Mr Goh Kiok Chuan started E&E in the radio and cinema business, and later concentrated and specialised in the cinema industry when the demands for cinema equipment grew in the 60s and 70s. Choosing to explore a different path, Ronald moved into the sound reinforcement business as E&E was representing and installing sound system equipment and speakers, and installed the sound system for our National Theatre in 1963 and Shangri-La Hotel ballroom in 1971 when they opened their first hotel in Singapore.
As the years passed, Ronald worked with E&E on various projects including the Kallang Theatre (1996), The Esplanade Theatres on the Bay (2002); Marina Bay Sands Theatres (2010); National University Cultural Centre (2011); The Star Performing Arts Centre (2012) and The Singapore Chinese Cultural Centre (2016).
Ronald also received many accolades in the local and international domain for his work and leadership, the most recent of which was the Asia Pacific Entrepreneurship Award 2017.
Despite entering his 70s, Ronald Goh still remains very active in the business, and has been grooming the next generation of managers and engineers to run each division with no less commitment and vigor.