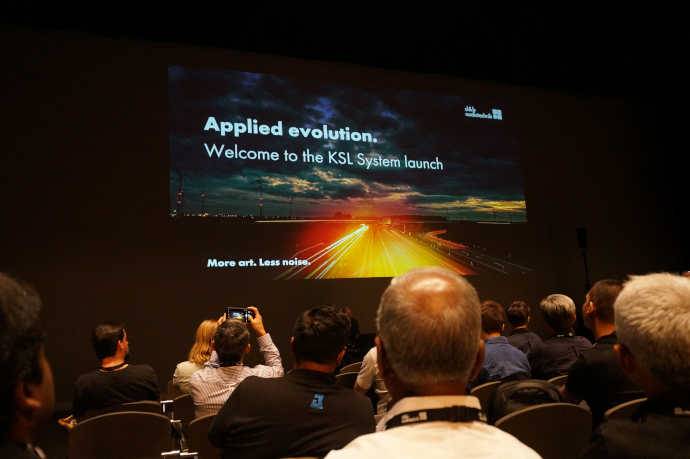 Targeted at distributors, rental&staging companies, SIs, consultants and even end-users from within the region, d&b audiotechnik Asia Pacific Pte. Ltd., brought its recently launched new SL series speakers – the KSL to Singapore. Two sessions were held with one in the morning and the other in the afternoon, on 14th March 2019. Both sessions saw an attendance of around 90 to 100 guests each.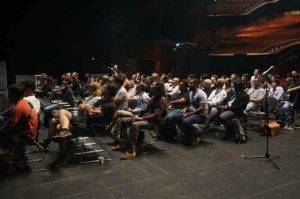 Held at the Star Performing Arts Centre 5000-seat theatre, the venue was the perfect choice to demonstrate the rich sound quality of the speakers.
The presentation started with a brief about the SL Series. The audience listened in to why the company made a move from the J series to the SL series. The presenters from d&b, Werner 'Vier' Bayer, Product Management and Matthias Christner, Research and Development Lead spoke about customers request for more SPL and headroom but with the hope of keeping the weight of the speakers low amongst other expectations. While considering this, the company decided to add further value with what they mentioned as the d&b bits such as applying cardioid techniques, LF output of large drivers, compression/tension rigging, d&b ArraySight and water-repellant fabric. All these resulted in the GSL loudspeakers.
The KSL Series that was introduced earlier this year is the technically equivalent smaller brother of the GSL that offers adequate overall SPL / headroom and LF response, full bandwidth dispersion control with D80 platform amplification and a maximum 60kg total weight amongst other features.
The presenters also gave an insight into why there is a need for full-bandwidth directivity and about the SL's cardioid principle and HF design concept. It was indeed an interesting eye-opener as to why the drivers and cones were designed the way they were. They also touched on the SL-SUB and SL-GSUB.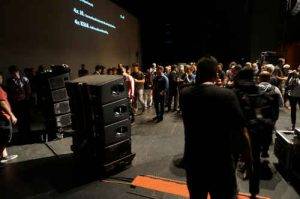 Guests were then treated to the demonstration of the KSL Series kicking off with four units of J8 and KSL8 ground-stacked for guests to be able to listen to the respective speakers' directivity behaviour. This was followed with the flown KSL speakers being demonstrated on its own where the low frequencies almost sounded like the subs were on, but they were not. The next demonstration featured the KSL Series with the Subs and then a combination with the J Series. The intention was to show how the KSL and J Series can work together seamlessly without any sound disparity.
Following a Q&A session, d&b staff did a demonstration on how the compression/tension rigging of the speakers can be handled easily.
It was indeed an informative session for those who attended the event, and it certainly made a good case in point for the KSL series.