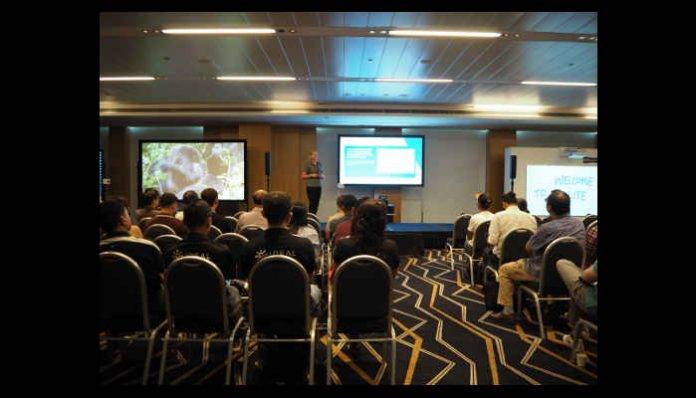 H
eld at Singapore's Suntec Convention Centre, the recent Da-Lite Technology Workshop saw the introduction of the company's brand-new Ambient Light Rejecting (ALR) lineup, as well as a re-invention of an old design, the Fast-Fold NXT.
The event saw Director of Product Management (Da-Lite, Legrand AV Division) Wendy Cox speaking to an audience of 40 about topics including how to select the right screen and how Da-Lite Technologies managed to overcome challenges with regards to projection, touching briefly on how different types of projection surfaces affected projection quality, and how important it was for high-resolution projection surfaces to be future-proofed and 16K ready.
Event participants were then encouraged to check out the various Da-Lite products on display.
Product highlights included the IDEA Screen, an interactive screen that could be used with a short-throw projector as a touch screen or as a whiteboard with dry markers. IDEA Screens are available in sizes of up to 60″ high, and feature an improved surface uniformity and rigidity.
There was also the Fast-Fold NXT, which was a reinvention of the old design. What Da-Lite did was to eliminate rivets, snaps, speedy cranks, sewing and pull tabs from the old design, and introduce a new corner with push button release for easy teardown, and a welded insert for added reinforced strength. The Fast-Fold NXT also features micro-sawtooth height adjustment instead of speedy cranks, which make it easier for users to adjust the height of the frame whenever needed.
Da-Lite was also proud to introduce their ALR technology, which is suited for environments with uncontrolled ambient light – ALR works by rejecting ambient light, which then results in uniform brightness and a speckle-free image without glare.