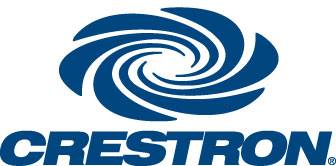 Crestron, annnounced in December that with Alexa for Business, it is bringing voice control to conference rooms across North America with the availability of its enterprise skill for Amazon Alexa. Alexa for Business is a new service announced by Amazon Web Services (AWS) that lets you use Amazon Alexa to voice-enable your workplace. Now, employees can start a meeting simply by saying "Alexa, start my meeting." From launching a web conference to pulling up presentation materials on-screen, the power of Crestron and Amazon Alexa will help ensure meetings are timely and productive.
"Everyone has a meeting horror story, and it often involves trying to use the technology for collaboration or a presentation," said Fred Bargetzi, Chief Technology Officer at Crestron. "It isn't just annoying – meetings start an average of 10-12 minutes late, and unproductive meetings cost American businesses an estimated $37 billion annually. Now, leveraging the power of Amazon Alexa voice control, Crestron can handle it all for you. The announcement is just the beginning – enterprise voice control is going to be a productivity game-changer."
Crestron and AWS have been working together for more than a year in the residential and hospitality markets, using voice control to optimize living situations. For example, asking Amazon Alexa to set the mood for dinner could lower the shades and lights, and turn on a specific selection of music. Now, the many Fortune 500 companies that use Crestron technology can add similar Amazon Alexa voice-controlled skills to manage their office space.
"Voice control is transforming the way we live and work, so the enterprise skill is a natural extension of our existing collaboration," said Dan Jackson, Director of Enterprise Technology at Crestron. "People already love Amazon Alexa in their homes, and importantly, they already know how it works. We're creating one consistent, responsive experience to anticipate your needs, no matter where you are."
For more information about Crestron and Amazon Alexa, visit crestron.com/alexa