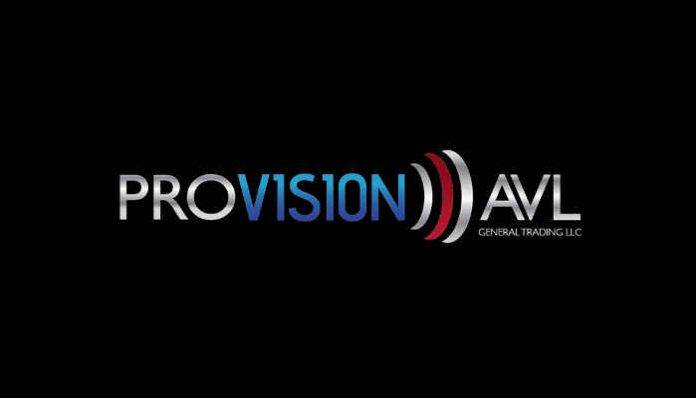 Clair Brothers team scored another distribution victory recently at the ISE 2018 show, after meeting the team from Provision AVL located in Dubai. Adding the United Arab Emirates and the Middle Eastern market to their portfolio, Clair Brothers' global reach is gaining impressive momentum.
Founded in 2014, Provision AVL General Trading LLC, as they're known officially, is a proven sales, distribution and design company providing high-end solutions for a wide range of engineering projects and applications in lighting, audio, and stage design in the Middle East.
Clair Brothers is an American company and professional sound reinforcement innovator specializing in designing and manufacturing high-quality loudspeaker systems. While they have been on Provision AVL's radar for quite some time, pen was finally put to paper for a distribution partnership at ISE 2018.
"The idea to approach them about distribution was always there since we met the Clair Brothers guys a while back, but it was at this year's ISE Show where we decided to take the leap," explains Kevin Boujikian, General Manager of Provision AVL. "The decision was very easy, not only because of their strong reputation and superior sounding audio systems, but because our interactions with their people are so perfectly comfortable. They're great and so is the support they give."
Clair Brothers represents the first pro audio brand Provision AVL has represented exclusively, even though the Dubai-based company has been installing audio systems for many years. This move is strategic and designed to position Provision AVL distribution front and center to compete directly with other pro sound industry giants.
Notes Boujikian: "Clair Brothers line arrays are found on most major tech riders in the U.S. and have thrived in line array shootouts against others some consider the best. In fact, many well-known artists require Clair Brothers line arrays on all their American tours. Why that is, is quite clear: The sound quality is second to none."
Boujikian states in no uncertain terms, "The work has now begun to push the Clair Brothers brand to the top of the list in the Middle East market – where it belongs."
Provision AVL will sell and distribute the C-Series C8 and C12 loudspeakers with customizable TrueFit Technology, as well as all Clair Brothers products, which include its latest innovations, like the bar-raising 1AM+ Series, the conveniently stackable S2 PA System, and more. Provision AVL will be introducing its new distribution partner to its customer base with a training workshop on April 16th, presented by Clair Brothers chief design engineer, Josh Sadd.