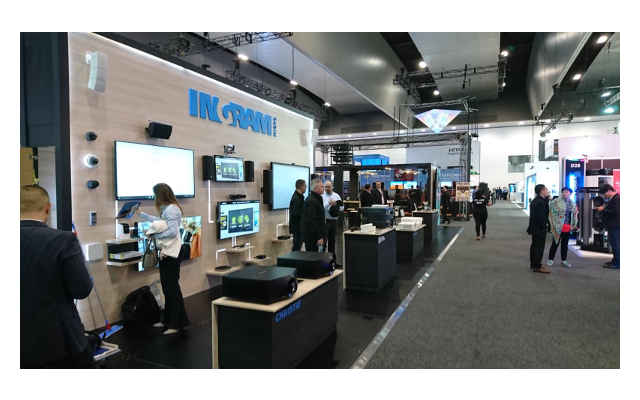 Christie recently joined forces with Australian distributor Ingram Micro to showcase its full range of laser illumination solutions at Integrate Australia 2017, held at the Melbourne Convention and Exhibition Centre, August 29-31.
Ingram Micro's booth showcased a modern office environment featuring the latest technology, as well as integration between Pro AV and unified communications solutions, and displayed the Christie Captiva DHD400S and Christie D13HD-HS 1DLP laser phosphor projectors, both suitable for corporate, hospitality and educational applications.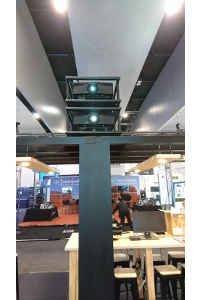 In particular, two double-stacked D13HD-HS projectors were the main attraction of the booth, with a total brightness of 26,000 lumens. Also on show were the Christie DHD599-GS, DHD700-GS and DHD850-GS 1DLP laser phosphor projectors that offer up to 20,000 hours of low-cost operation.
The Christie 850-GS and HS Series projectors are imbedded with Christie's proprietary BoldColor Technology, which employs blue and red laser diodes as well as a patented optical chamber, video processing and specialized software to produce enhanced colour and saturation and more lifelike visuals when compared to typical laser phosphor projectors. With Christie BoldColor Technology, images are richer with more appealing visual content and, meet the Rec. 709 standard for high-definition colour reproduction.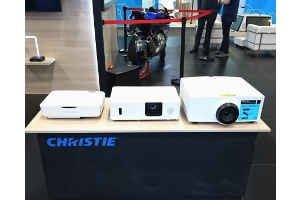 Powered by laser phosphor illumination, the Christie Captiva Series, GS Series and HS Series do not require lamps and filter replacements. Their long life and low maintenance make them ideal for high-use settings, such as unified communications, where projection solutions play an important role in facilitating better collaboration and greater interactivity.
The Interactive Christie Captiva Series provides up to 20,000 hours of high performance lamp-free operation with the ability to achieve full brightness within seconds with the capacity to move instantaneously into standby mode with no cool down period. The 0.25:1 ultra-short throw lens, the Christie Captiva Series is capable of creating canvases up to 140" diagonal in landscape or portrait mode, and can easily add interactivity capabilities and run multiple applications simultaneously.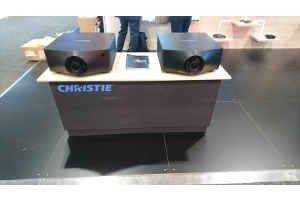 Lin Yu, Vice President, Christie Asia Pacific, commented, "We're pleased to showcase an extensive lineup of laser phosphor solutions at our distributor Ingram Micro Australia's booth and demonstrate the competitive advantages that our lampless projection illumination platform provides, particularly those with BoldColor Technology, to customers by creating the colour balance needed to accurately reproduce colourful images, without sacrificing brightness. I'm hopeful that our noteworthy showcase at Integrate 2017 will present us with new opportunities to share ideas, reach out and provide the best possible experience to our users and partners in Australia and New Zealand."