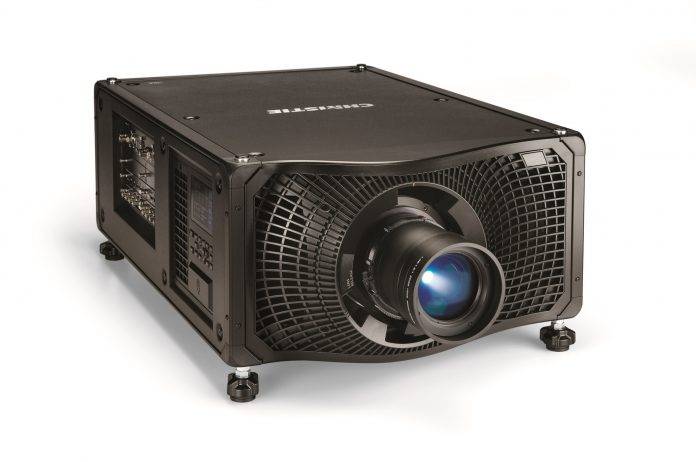 T
he Christie Boxer 3DLP projector, an industry game changer when introduced three years ago, is now more powerful and flexible than ever thanks to its ability to deliver direct interfacing of 4K audio visual content, processing, and control over 10G Ethernet. The Christie Terra SDVoE input board for Boxer continues Christie's SDVoE leadership and changes the game for AV system designs and solutions by migrating everything onto the network, integrating all media and control onto a single system using a single cable.
With Christie Boxer now accepting SDVoE content over 10G Ethernet, the quality, efficiency, flexibility, performance, and scalability of migrating AV onto the network means a brand new, better AV solution.
"Christie Boxer is the first projector that integrates directly to an Ethernet network to accept real-time, 4K/60 AV content and control using SDVoE. The input board supports onboard processing and eliminates the need to purchase an external SDVoE receiver, and install, wire and power it locally to the projector," said Curtis Lingard, senior product manager, Christie. "Christie is leading the AV industry and the SDVoE Alliance by introducing this solution, and the Terra SDVoE input board for Boxer is another step in the migration of AV systems directly onto networks."
As an SDVoE Alliance founder, Christie is leading the transition of AV systems from bandwidth-limited, scale-limited, circuit-switched signal infrastructures onto the limitless scalability, bandwidth and reach that Ethernet networks offer.