T
he Hainan Sanya Buddhist Cultural Theme Park is located in Hainan Island, a popular tropical island in the South China Sea. The park is huge, featuring a 108-metre-tall Guanyin Buddha statue – the fourth tallest statue in the world.
Sinad Display Technologies, (Beijing) Co. Ltd. recently installed a 600 square metre (6.458 square feet) curved surround (circular) screen powered by 9 Barco 20,000 lumen soft edge-blending projectors.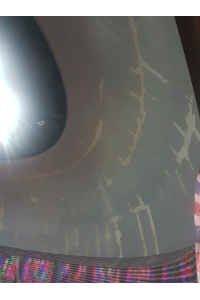 This was a renovation project in a very challenging tropical (humid) environment – the previous screen installed about 4 years ago had started to crack and peel off the surface only two weeks after it had been installed.
For this installation, the Sinad crew had to do lots of crack mending, sealing the wall off with a locally-sourced primer, before adding two coats of Screen Goo High Contrast Reflective and two coats of Screen Goo High Contrast Finish.
The end result? Satisfied venue owners who say they now have "much better pictures and overall quality".
goosystemsglobal.com