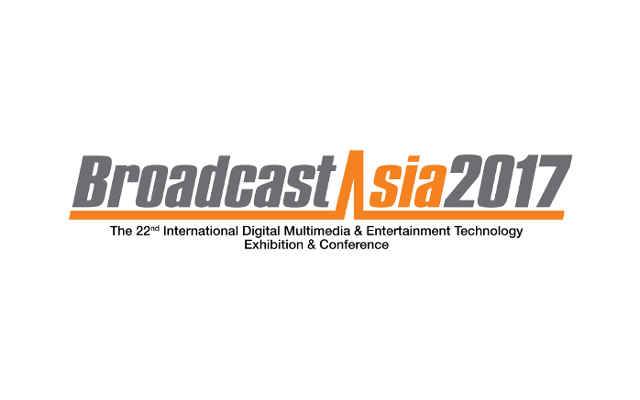 BroadcastAsia 2017 was recently held from 23-25 May – held in concurrence with CommunicAsia and EnterpriseIT, the three three-day-long trade shows addressed technologies and strategies for smart cities and digital ecosystems driving the digital strategies and transformation roadmaps of governments and enterprises in Asia.
The event drew over 40,000 trade attendees with 45% hailing from overseas, and more than 1,800 exhibitors showcased innovations featuring the latest in IoT, big data analytics, cloud, artificial intelligence, robotics, cybersecurity, satellite communications, virtual reality, IP broadcasting, OTT and 5G among others in dedicated technology clusters.
Some of the products and solutions showcased that caught our eye included Panasonic's 20,000-lumen projector – part of the company's PT-RZ21K series, the projector combines a 3-chip DLP with Panasonic's SOLID SHINE Laser Phosphor Technology for brighter and more immersive picture quality. The projector also includes a Daylight View Function for improved colour perception in bright environments.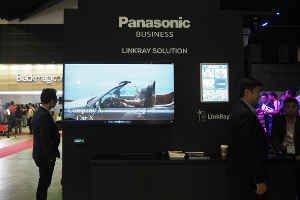 Panasonic also introduced LinkRay, a content delivery service that allows ordinary smartphones to read IDs sent from LED transmitters such as displays, signboards and spotlights, and connect to associated mobile content. LinkRay is suitable for application in environments such as retail, service, advertising, showrooms, exhibitions and city services.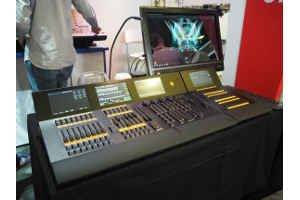 MA Lighting showcased the dot2 range, a more compact range of modular lighting control solutions that are designed for smaller and mid-sized projects and venues. Users have access to generic fixture functions via Smart Dialogue, and Store Look functionality allows them to control and record what they want. dot2 software is also available in multiple languages and provides onboard Help and Direct Hints to guide new users who may be unfamiliar with the solutions.
Highlights from Exterity included the AvediaStream e5640 4K UHD encoder, which delivers up to four independent 1080p60 HEVC encodes, and is designed for professional applications that require high-quality video streams. Other solutions on display were the AvediaServer 7.9, which boasted major enhancements to the ArtioSign digital signage application – these included the ability to deliver content straight to Samsung SMART Signage Platform (SSP) displays, integrate third-party data and display HTML webpages within signage layouts using web browser elements, and enable organisations to restrict and manage access to ArtioSign functionality.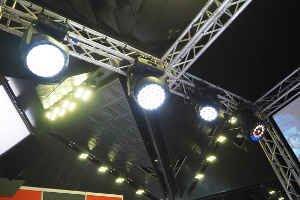 Claypaky showed off their new K-EYE HCR, an LED wash light that provides total control over the quality of all forms of coloured or white light. The heart of the K-EYE HCR is an LED light source that consists of a module with six chips, each for a different colour – amber, cyan and lime have been added to the basic red, blue and green. The K-EYE HCR family includes the K-EYE K20 HCR (37 LEDs) and the K-EYE K10 HRC (19 LEDs).
IHSE was proud to introduce BroadcastAsia visitors to the new Draco tera compact KVM matrix switches, which provide the instant switching of HD and 4K signals, and include up to 80 user-configurable I/O ports for USB 3.0 and 3G-SDI signals. Hybrid versions of the Draco tera compact are also available, with 48 Cat X ports and 16 or 32 UNI ports.
It was also revealed that BroadcastAsia would join CommunicAsia and the newly launched NXTAsia (aimed at emerging technologies and enterprise solutions) under a new parent brand – ConnecTechAsia.
ConnecTechAsia 2018 will be a three-day event held from 26-28 June at Marina Bay Sands and Suntec Singapore.