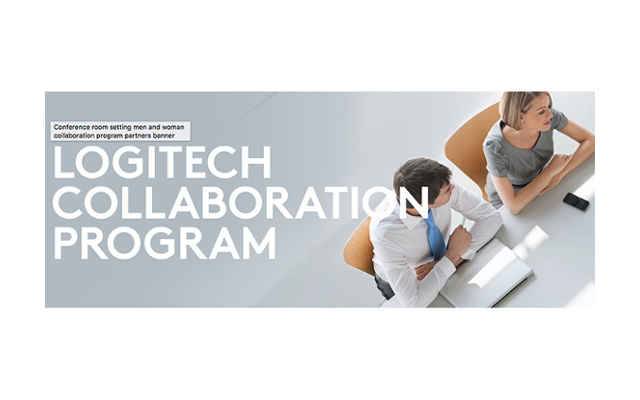 Both Barco and QSC have announced that they have joined the Logitech Collaboration Program (LCP) as an Integration Partner in the programme's Complementary Technology Provider track. The LCP provides a unique framework for delivering high-quality video collaboration experiences across customer environments.
Through the LCP, Barco augments the Logitech solutions to provide an easy-to-use wireless presentation system that allows up to four meeting participants to simultaneously share their content on the main display using their own laptop, cellphone or tablet, with a single click of a ClickShare button.
ClickShare is Barco's wireless presentation and collaboration system that enables any meeting participant to quickly and easily share content on the central meeting room screen. Barco provides a variety of ClickShare models to facilitate collaboration across the entire enterprise, from huddle spaces to executive boardrooms.
"We are pleased that Barco has joined our program," said Scott Wharton, Vice President and General Manager of Logitech Video Collaboration. "By closely collaborating with Barco, we are able to offer an enhanced collaboration experience to our joint customers."
Joining the LCP also allows QSC to integrate its Q-SYS Platform and the Logitech SmartDock for Skype Room System meeting room solution. When SmartDock is combined with the Q-SYS Platform, meeting room users can launch a meeting with a single touch while taking advantage of the enterprise capabilities found in the Q-SYS Platform.
Q-SYS uses standard networking technology to add scalability and install flexibility to the best-in-class in-room meeting experience provided by Logitech SmartDock. Network-based processed audio, including discrete acoustic echo cancellation, noise reduction and meeting room specific automixer technology are presented from Q-SYS to SmartDock using a single, driverless USB connection.
"Logitech SmartDock allows users to easily start video calls with one touch and streamline the overall collaboration experience," said Sudeep Trivedi, head of Business Development and Partnerships for Logitech Video Collaboration. "Adding QSC to our LCP offers end users another reliable option to enhance their video conferencing experience."