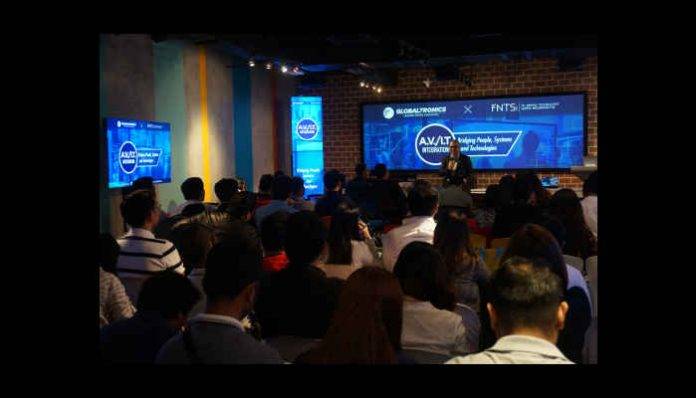 Philippines: The inaugural AV/IT Integration convention was held at Clock-in, Bonifactio Global City, Manila, over three days from 13 to 15 March 2018. The event was a collaboration between Globaltronics Inc and Fil-Nippon Technology Supply Incorporated (FNTSi). The event's theme focused on "Bridging People, Systems and Technologies".
T
he venue Clock-in is a co-work space facility with meeting rooms and event venue available for rent. The space itself has the latest AV technology integrated into the space and thus was a perfect setting for the convention and in line with the theme.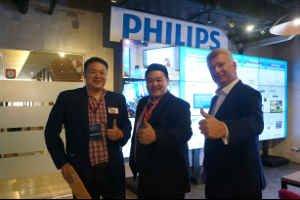 The event had a number of presentations from manufacturer representatives and was repeated over three days to accommodate guests, who were mainly made up of system integrators and dealers from across the Philippines. About 300+ guests attended the event over the three days. Guests also got the opportunity to view and see the demonstrations of the solutions on showcase as the rooms in the venue were occupied by the manufacturers who had participated at the event. This included Philips, Lumens, Sony, BXB, TRENDnet, Wepresent, DNP, Bowers & Wilkins, Aten, Grandview and DigiBird.
Frederick Chao, VP – Operations from FNTSi commented that the key take-away from the event was to showcase to the industry how technology can help companies become more productive. "We have some of the best companies in the world here showcasing digital signage solutions, LED solutions, the latest in laser projection technology, conferencing solutions, streaming and network switching technology. They provide powerful solutions for the various vertical markets and we hope that the attendees took back with them useful ideas that will help their business. At Clock-in, we were able to INTEGRATE all the different technologies of these brands to come up with END-TO-END solutions for Philippines customers so that they can enjoy the latest technology at an AFFORDABLE BUDGET. The benefit for our System Integrator partners is that they can now offer these solutions to their clients without any worries because we made sure that these brands work seamlessly with each other. Our showroom is not only "for show" because all the products here are being used in actual practice thereby bringing the phrase "proof of concept" to an entirely different level "
Timothy Lee, Director, International Sales & Special Projects of Globaltronics, who are the Philips signage solutions distributors for the Philippines, adds, " Globaltronics have steadily increased the Philips market share in the Philippines and we now hold the number one position where signage is concerned. This has been possible because of our good relationship with Philips and their support but more importantly their solutions help meet client's needs effectively. This event provides us with an opportunity to highlight to the industry the latest solutions from Philips."