This week's news revolves around appointments and an acquisition. Hexogon Solution, with its HQ in Singapore, has always been in the forefront of breaking the norm with its production expertise. In 2015, the company accomplished a new GUINNESS WORLD RECORDS title achievement for the Greatest Light Output in a projected image ever produced in a single event. In 2016, they achieved World's Biggest Real-Time Tracking 3D Projection Mapping in celebration of Singapore's 51st National Day. This year Hexogon Solution was awarded Top 10 Outstanding Enterprises of the Year at the 2019 Taiwan Golden Peak Award, under the Small Medium Enterprises (SME) category. With the acquisition of S.AV Hexogon has spread its wing over five countries in Asia excluding Singapore. We can certainly expect to hear more from Hexogon soon.
Thomas Richard

Editorial Director

Hexogon Solution Acquires S.AV to Form Hexogon Vietnam
Hexogon Group of Companies, a leading audio-visual, lighting and show integration company, has announced the smooth acquisition of S.AV Sustainable Technology Development & Investment Joint Stock Company and re-branded the company as Hexogon Vietnam Co. Ltd.
Spectrum AV Strengthens Team with New Appointment
Spectrum Audio Visual Pte Ltd has announced the appointment of Vincent Cheong as Business Development Manager for theatres, auditoriums, hotels, houses of worship and entertainment venues. Vincent's appointment took effect as of 1 July 2019. "Vincent has been involved in the pro audio industry for a number of years. He has strong technical and people skills. We believe through …

AV Resources Appointed as Samsung's Authorized Distributor
AV Resources Limited (AVR) is pleased to announce a partnership with Samsung Electronics HK Co. Ltd. With this partnership, AVR has become an authorized distributor of Samsung for Professional Displays products and solution with immediate effect in Hong Kong. "We are excited to appoint AVR as our new distributor. I believe that through the experience and expertise of AVR, we …
Powersoft and Reyn Audio Join Forces in China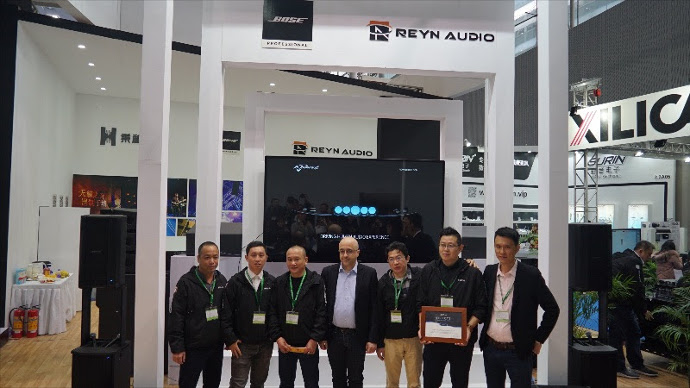 Italian audio innovator Powersoft has entered into a strategic alliance with Chinese audio manufacturer and rental house, Reyn Audio - the professional audio arm of Foshan YiFeng Electric Industrial Co. The company has an established presence in China and, thanks to the lighting expertise and inventory of its sister brand, ACME, it has been able to supply many of …

Auckland Live Invests in VuePix Infiled Technology
Auckland Live – a leader in live arts and entertainment and an active contributor to the vibrancy and creativity in Tāmaki Makaurau – has recently invested in a new VuePix Infiled Digital Stage Outdoor Platform. Launched in January 2019, the Auckland Live Digital Stage is located in the Aotea Square, where it screens a daily program of curated arts and …
Calibre Reveals New Rebranded Website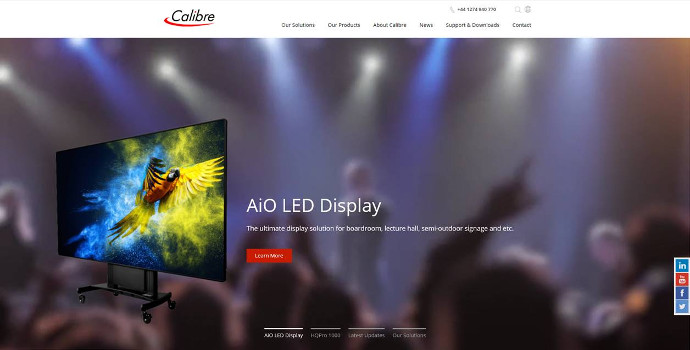 Following an extensive rebranding exercise, the new Calibre UK website reflects the increasing market trend towards solutions-based communications, display and presentation technologies. Business professionals can see for themselves the range of solutions available and includes a host of support services for global clients. The landing page outlines the company's vision and mission – to provide the very best creative technologies …

Rambhai Barni Rajabhat University Creates Impressive Showcase Space with HARMAN
Established in 1972, Rambhai Barni Rajabhat University is a non-profit higher education institution located in Chanthaburi, Thailand. The university offers graduate and undergraduate degree programs in a wide range of disciplines. In order to ensure top-tier production quality for student programs and events in the main auditorium, the university hired Mahajak Development Co. Ltd. to supply an end-to-end HARMAN …

Symetrix Shines at World-Class Fuzhou Strait Culture and Art Centre
One of the world's fastest-growing cities, Fuzhou is the capital of China's Fujian province. The design of the city's spectacular new Fuzhou Strait Culture and Art Centre, by Finnish architecture master Pekka Salminen of PES-Architects, was inspired by the five petals of a jasmine blossom, the city flower of Fuzhou. Each "petal" is a separate building-a multi-function theater, 1,600-seat …