Issue 167: February 27, 2019
This week's E-newsletter kicks off with our very own news. Spinworkz will be working with Shyamindira Media Networks Pvt Ltd to explore opportunities in India further. We were the first regional publication to have a full-time Editor in India. After seven years, we are ready for our next step of growth in the country and the relationship with Shyamindira will help us achieve that vision. We are excited about this development, and we will have more to say about this in the coming months. In the meantime, another acquisition has taken place where GN Audio will acquire the innovators of Panacast. We also continue with our ISE solutions review. Enjoy the read.
Thomas Richard

Editorial Director

Shyamindira to Represent Spinworkz Interest and Beyond in India
In a significant development with particular relevance to the Indian AV industry, Spinworkz Pte Ltd – publishers of Systems Integration Asia, Entertainment Technology Asia magazines and organisers of the Systems Integration India Awards – has decided to work with Shyamindira Media Networks Pvt. Ltd., a new media enterprise aimed at furthering better services in the Indian market....
GN Audio to Acquire Altia Systems
GN Audio has signed an agreement to acquire Altia Systems Inc. ("Altia Systems"). Altia Systems, based in Cupertino, California (USA), is a leading innovative developer of premium video communications solutions utilizing digital multi-camera array technology. This market is expected to grow significantly from a currently low penetration rate fueled by easy to use (plug and play), integrated audio and video …

Datapath Strengthens International Customer Support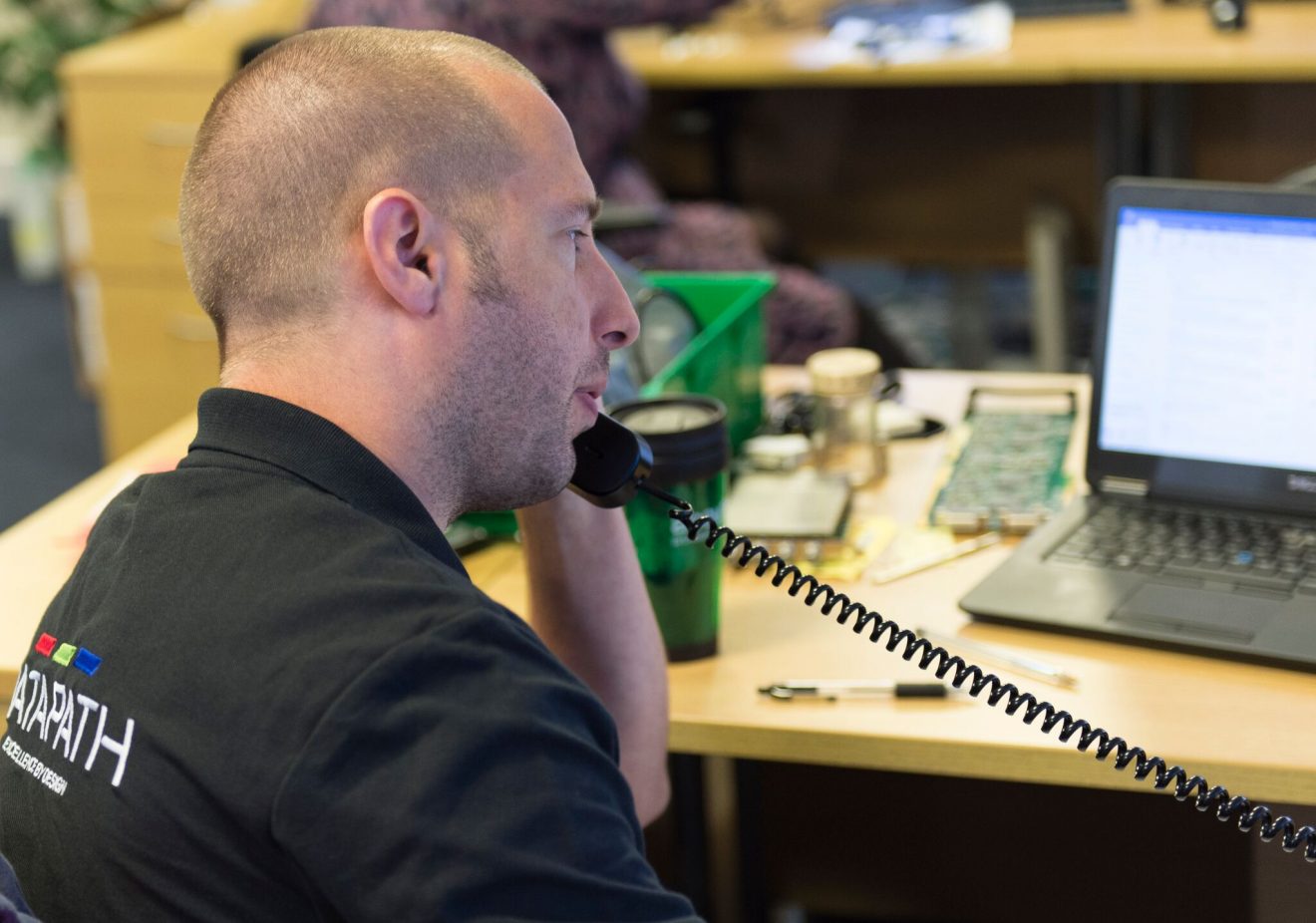 Datapath has reinforced its commitment to customers on both sides of the Atlantic with key appointments, a new account service initiative and a dedicated customer service website portal. John Hohenstein will now be managing Datapath's key customer relationships in the USA from its Pennsylvania office, with Dave Spence promoted to Director of Customer and Technical Support...
Plantronics Brings Business Class Video Collaboration to Huddle Rooms
Plantronics, an audio pioneer and unified communications technology leader, has entered into the huddle room video market with its newplug-and-play video bar, Polycom Studio. Packed in a portable USB device, the plug-and-play video bar immerses small meeting groups in an upgraded collaboration experience with Polycom's legendary HD audio and video quality...

ISE 2019: Sony Introduces 2 New Laser Projectors Using Newly Developed LCD Panels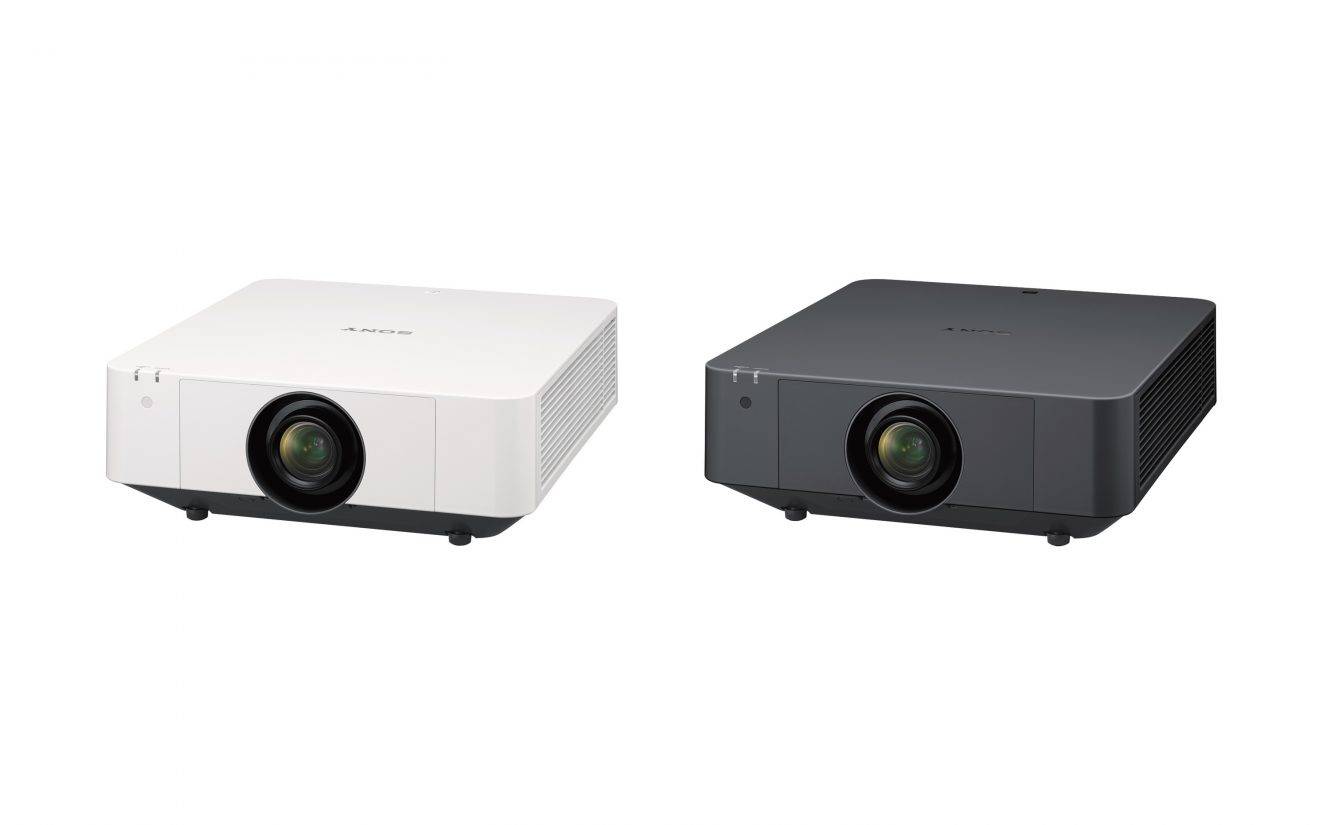 Sony is bolstering its laser projector line-up with the introduction of 2 new installation models, the VPL-FHZ75 and VPL-FHZ70. The new additions cater to the increased market demand for large image and high brightness projections in midsize environments such as education, corporate and public applications. …
ISE 2019: Meyer Sound Previews Entirely New Point Source Loudspeaker Design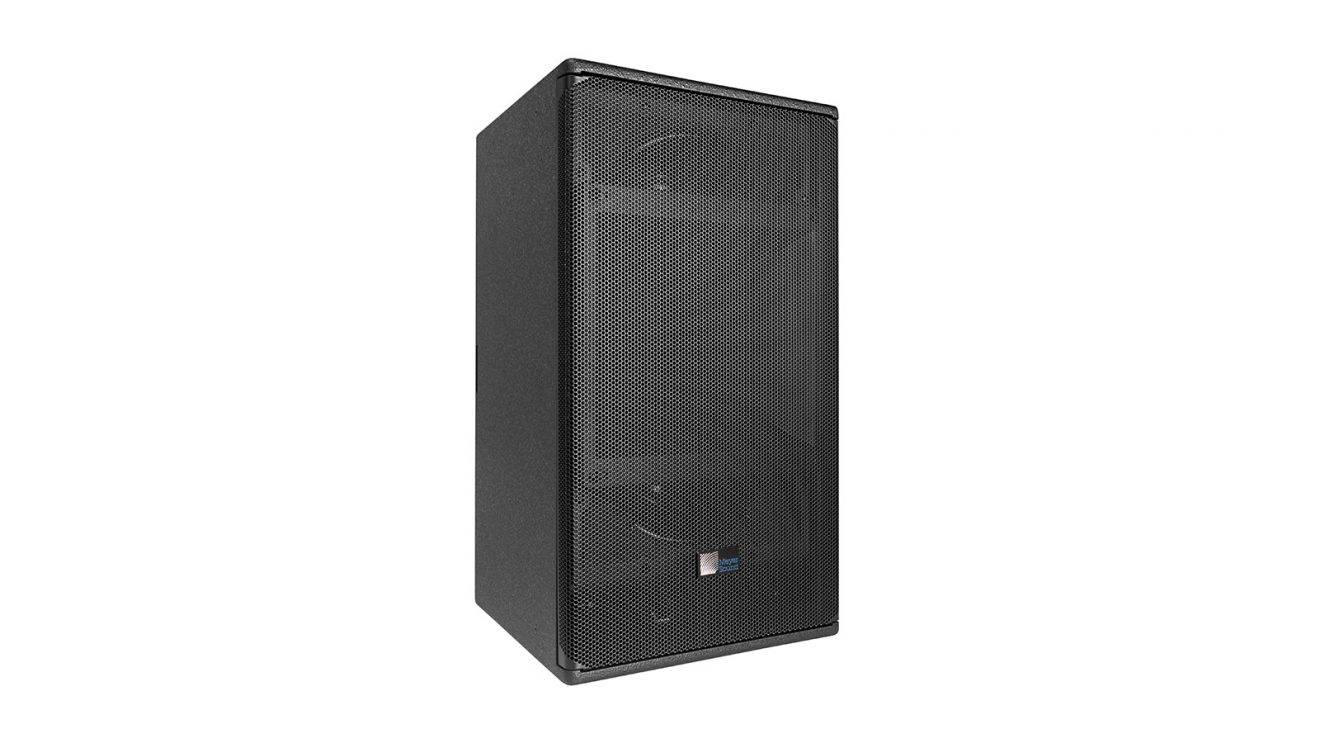 At ISE 2019, Meyer Sound previewed the most innovative redesign of its point source loudspeakers since the introduction of self-powered systems more than 2 decades ago. Drawing from the proven design approach of LEO Family loudspeakers, the ULTRA-X40 employs a concentric driver configuration with dual 8-inch neodymium magnet cone drivers...

ISE 2019: AtlasIED Strategically Hidden Speaker Combines Subtle Form and Optimal Function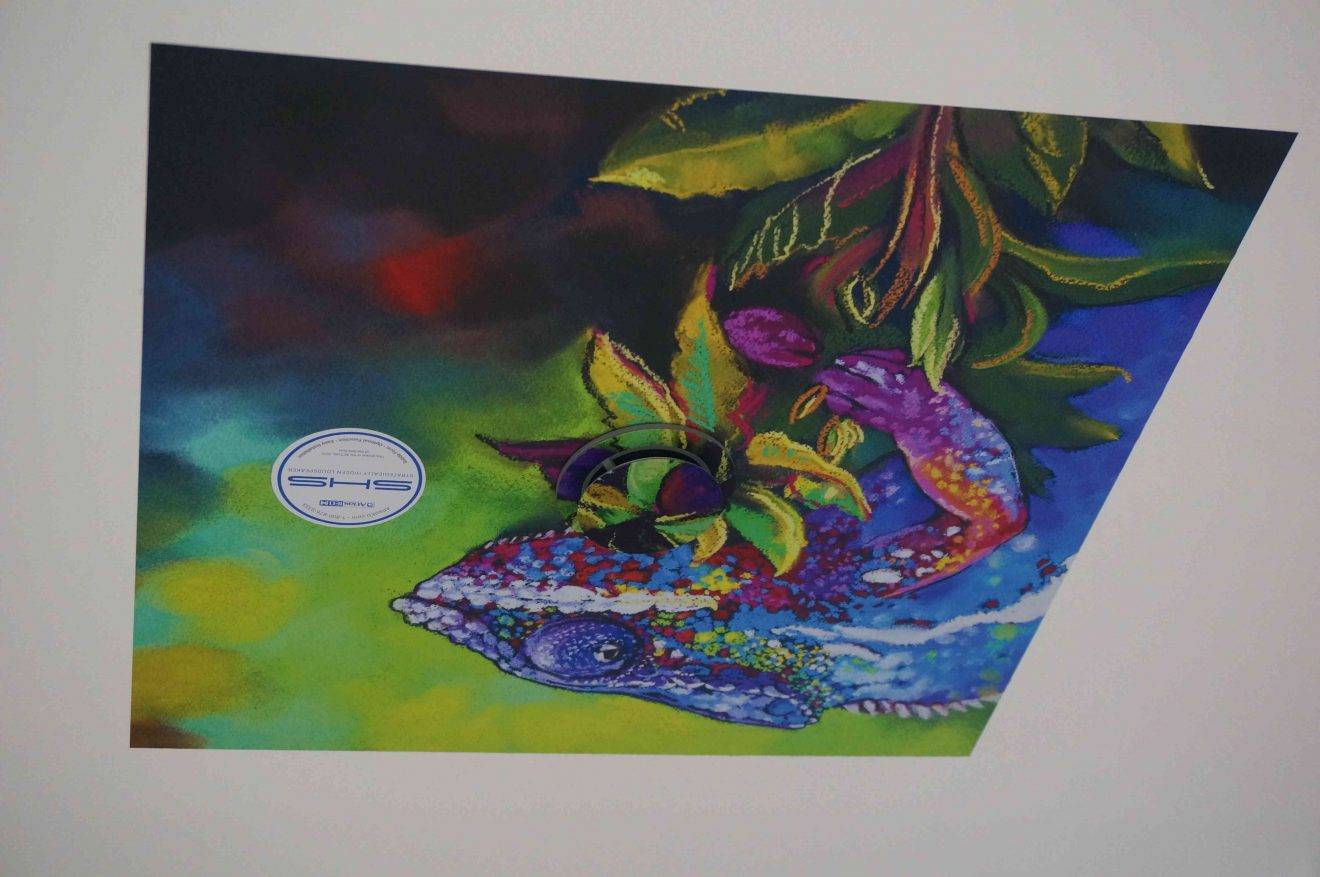 AtlasIED introduced the SHS Series, Strategically Hidden Speaker, to an international audience for the first time at ISE 2019. Years in development and shipping now, the SHS Series fills a necessary niche in commercial speakers, merging superior sound quality with thoughtful design so that the speaker virtually disappears into the ceiling...
ISE 2019: Listen Technologies Allows You to Listen EVERYWHERE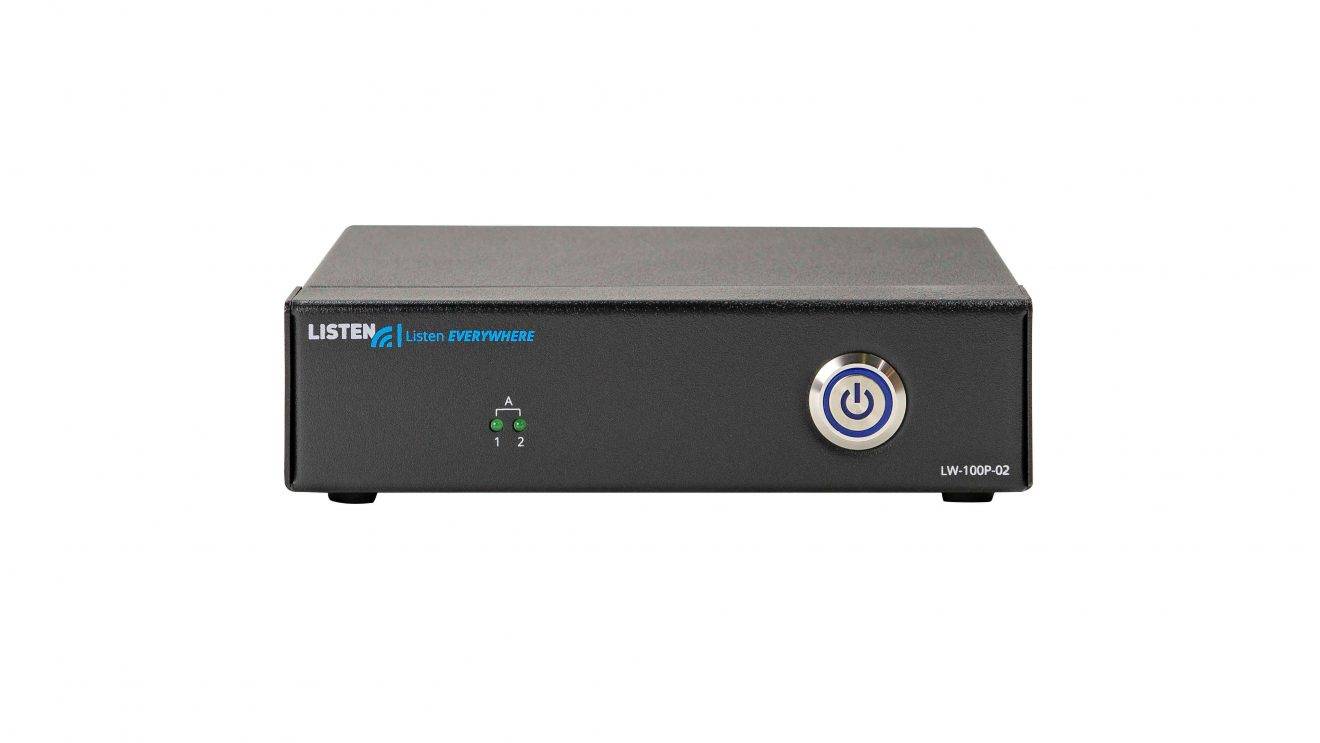 Listen Technologies, a leading provider of assistive listening systems showcased Listen EVERYWHERE, its new and improved Wi-Fi product, at ISE 2019. Listen EVERYWHERE is the latest in the evolution of Listen Technologies Wi-Fi products. It replaces Audio Everywhere and features upgraded hardware, a streamlined finish and a new server with professional audio outputs.

ISE 2019: Dataton Reveals New Series of High-performance Media Servers
Dataton unveiled the WATCHPAX 60 series of high-performance media servers at ISE 2019. With the latest processor technology under the hood, robust exterior and redundant power supply as standard, the new rack-friendly series is ideal for demanding applications such as live events, attractions and broadcast installations.
ISE 2019: Bose Professional Expands ControlSpace EX Line with 3 New Processors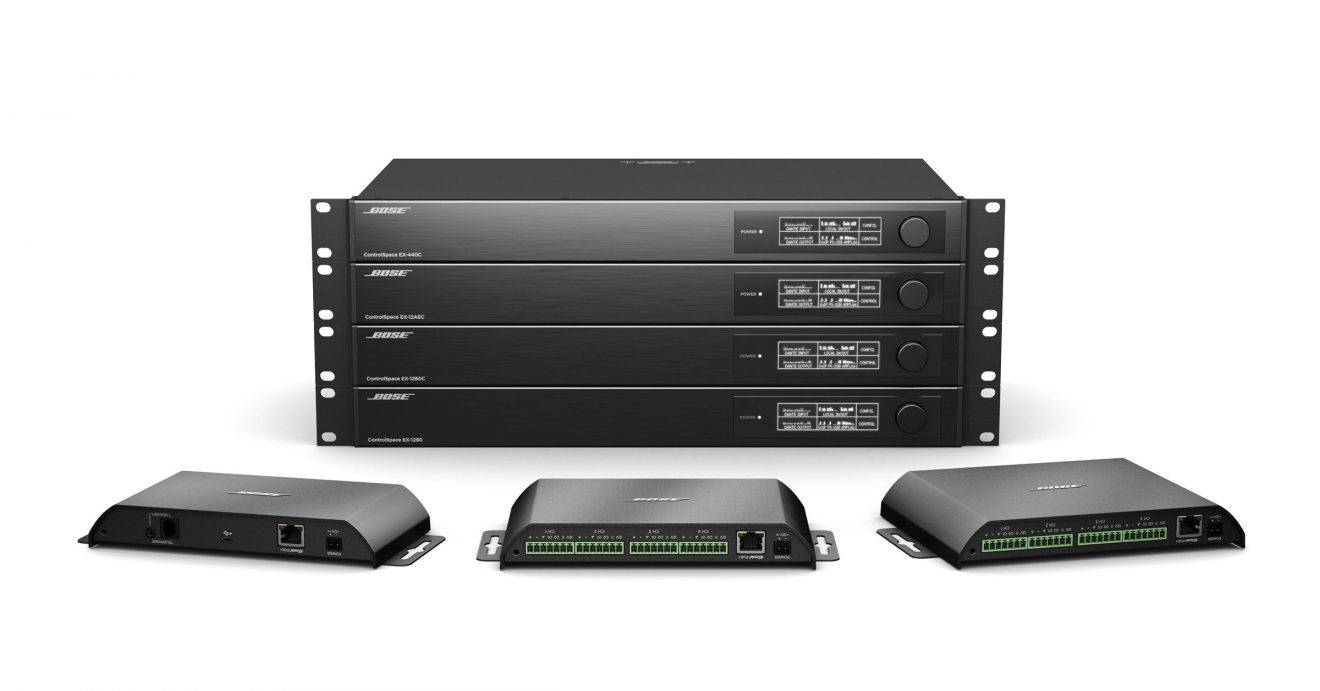 At ISE 2019, Bose Professional expanded its ControlSpace EX range with 2 new processors optimized for conferencing rooms (EX-440C and EX-12AEC) and a high-powered general purpose digital signal processor (EX-1280). ControlSpace EX-440C conferencing signal processor With an open-architecture all-in-one design, the ControlSpace EX-440C conferencing signal processor facilitates high-quality microphone integration and audio processing for small-to-medium standalone meeting rooms.