Issue 166: February 13, 2019
There was a strong visual focus in ISE this year. Apart from the Opening Address that was presented by Bart Kresa who is the Founder/Master Projection Designer of BARTKRESA studio, the Closing Keynote Address was given by acclaimed multimedia artist and visual designer Tupac Martir. There was also the projection mapping that switched on in the evenings just outside the RAI, at the yet to complete nhow Amsterdam RAI hotel. Complementing the projection mapping at the hotel was Sviatavoid, a faceted, five-metre tall projection sculpture designed by Bart Kresa. Illuminated 360 degrees, the sculpture was placed outdoors. Also, invited by ISE, VIOSO showcased the capabilities of its warping/blending software, as well as demonstrated how well it interacts with third-party products, in an outdoor dome. Of course, there was also plenty of indoor visual solutions courtesy of the exhibitors. It was indeed a visual feast!
Thomas Richard

Editorial Director
ISE 2019: Analog Way Unveils LivePremier Modular Presentation Systems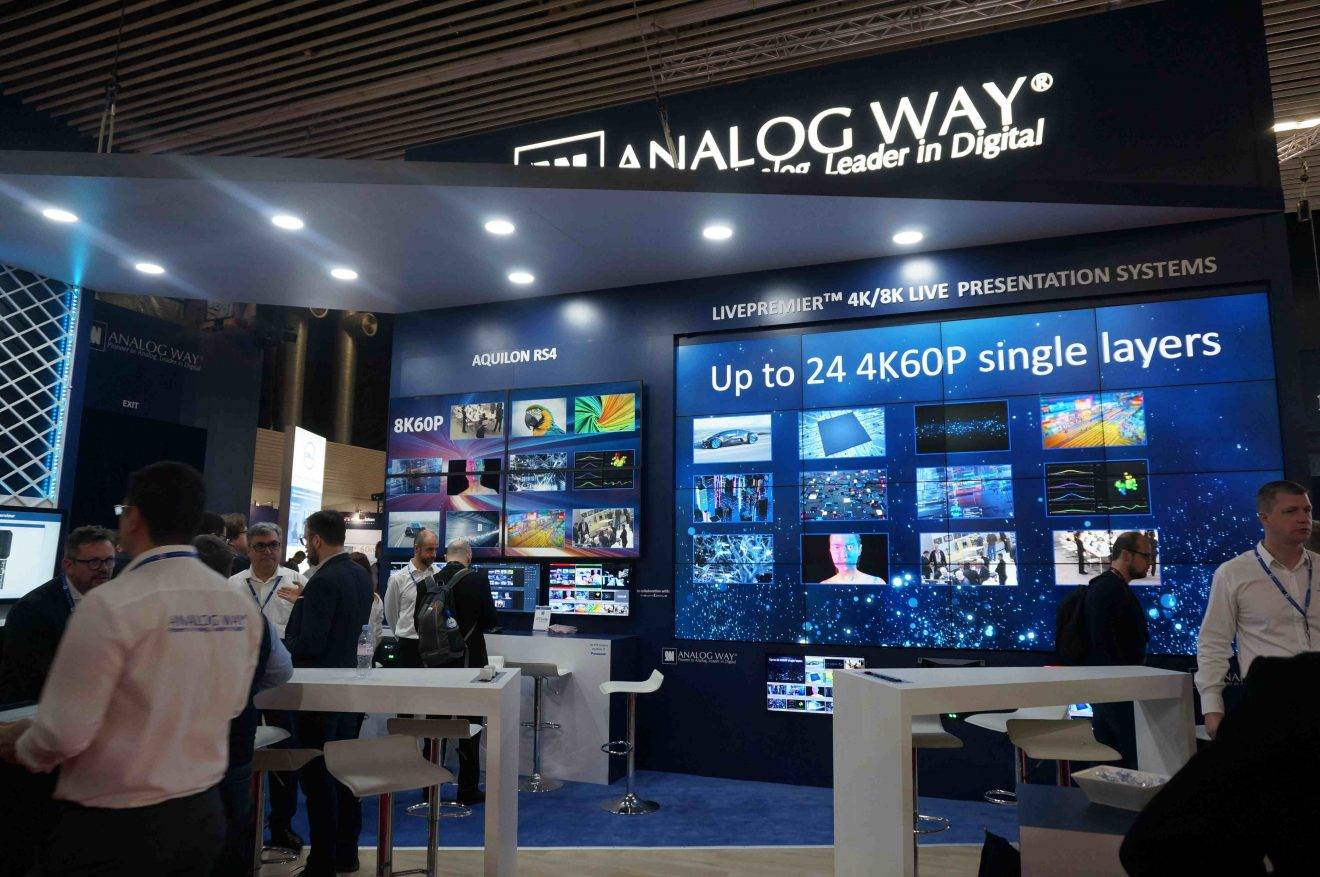 At ISE 2019, Analog Way introduced its new range of modular and scalable 4K/8K multi-screen presentation systems and videowall processors. Dedicated to high-end staging and premium system integration, the new platform is being showcased at Analog Way's booth 3-B130 via professional presentation sessions and demos.
ISE 2019: Crestron Debuts AV Solution with Pixel Perfect Processing Technology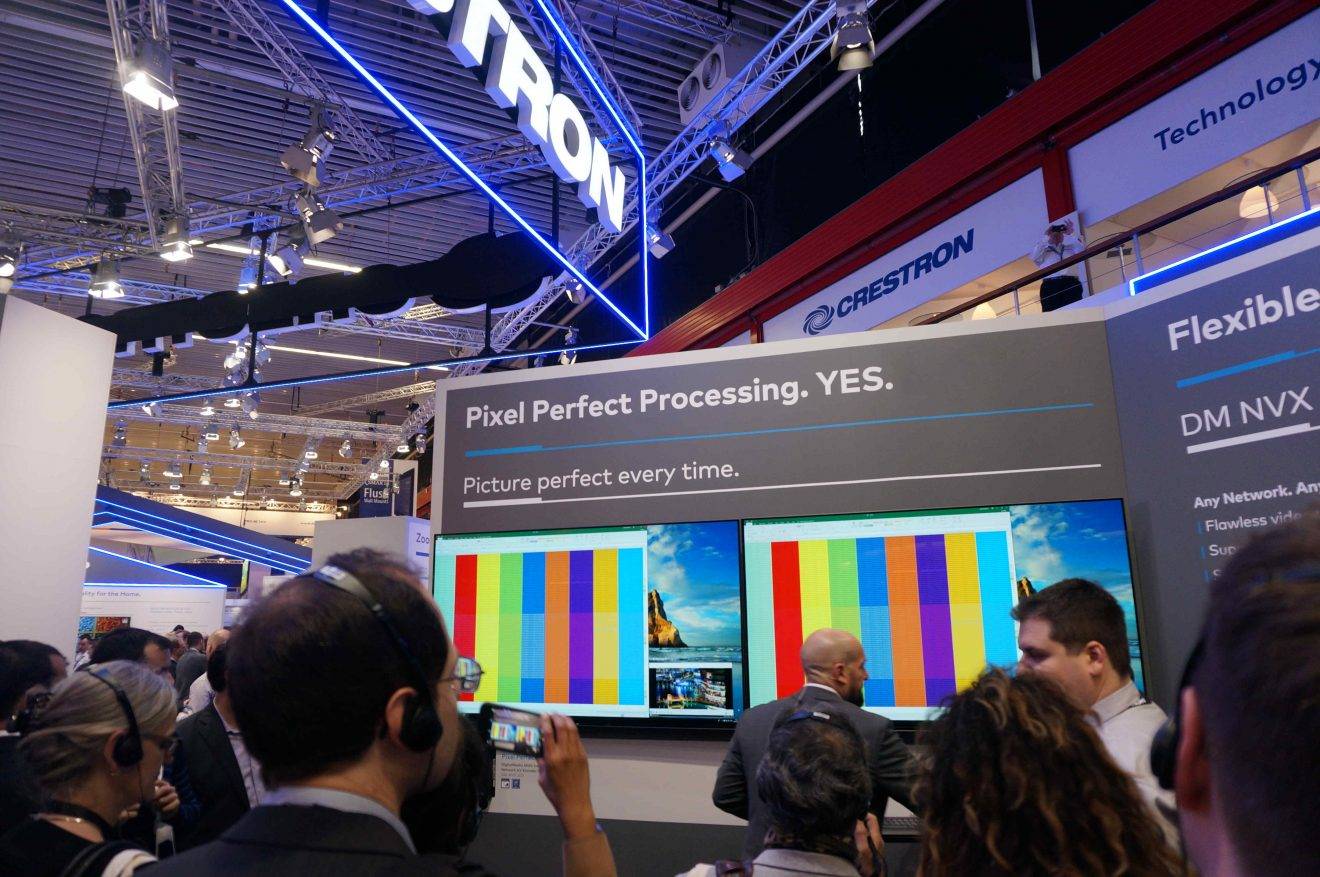 Crestron has debuted the next generation of its DM NVX network AV solution at ISE 2019 (Stand 2-C20). Now, with all-new Pixel Perfect Processing technology, DM NVX delivers a flawless image every time. Working with partners such as Intel and intoPIX, Crestron made image quality even better.

ISE 2019: Genelec Showcases S360 High SPL Loudspeaker
Genelec showcased its new high SPL S360 smart active loudspeaker to the installed audio market for the first time at ISE 2019. The S360 is a formidable contender for any installation environment where the emphasis is placed on premium quality, high SPL vocal and music reproduction in a compact form factor.

ISE 2019: Kramer Introduces Cloud-Based Room Booking and Scheduling Platform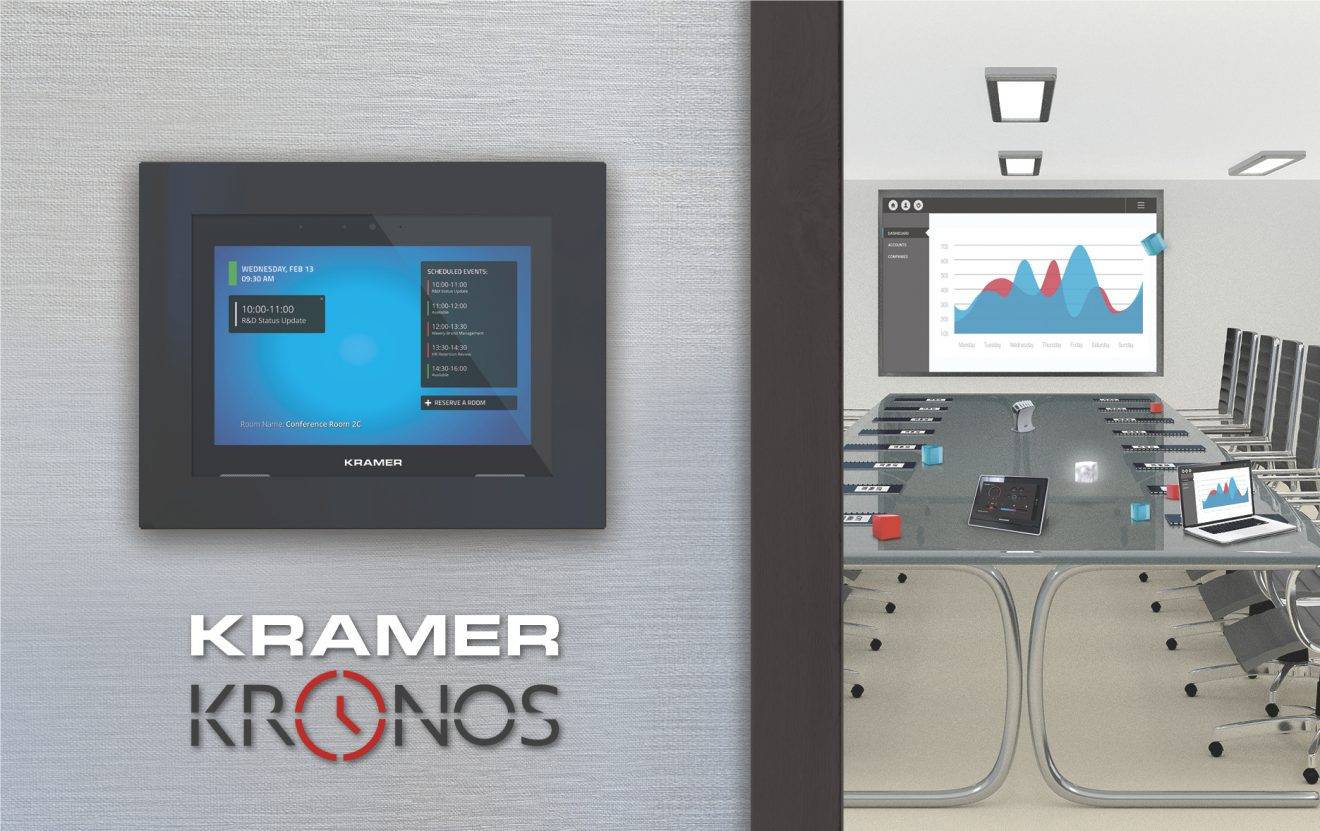 Kramer Electronics has unveiled Kramer Kronos – a secure, enterprise-class cloud-based room booking and scheduling platform. Kramer Kronos streamlines and automates the management side of room booking. Due to its integration with Kramer Control, IT administrators can easily use a room's availability as a trigger for automatically controlling room elements.
ISE 2019: Jupiter by InFocus Introduces Flagship Catalyst XL Display Wall Processor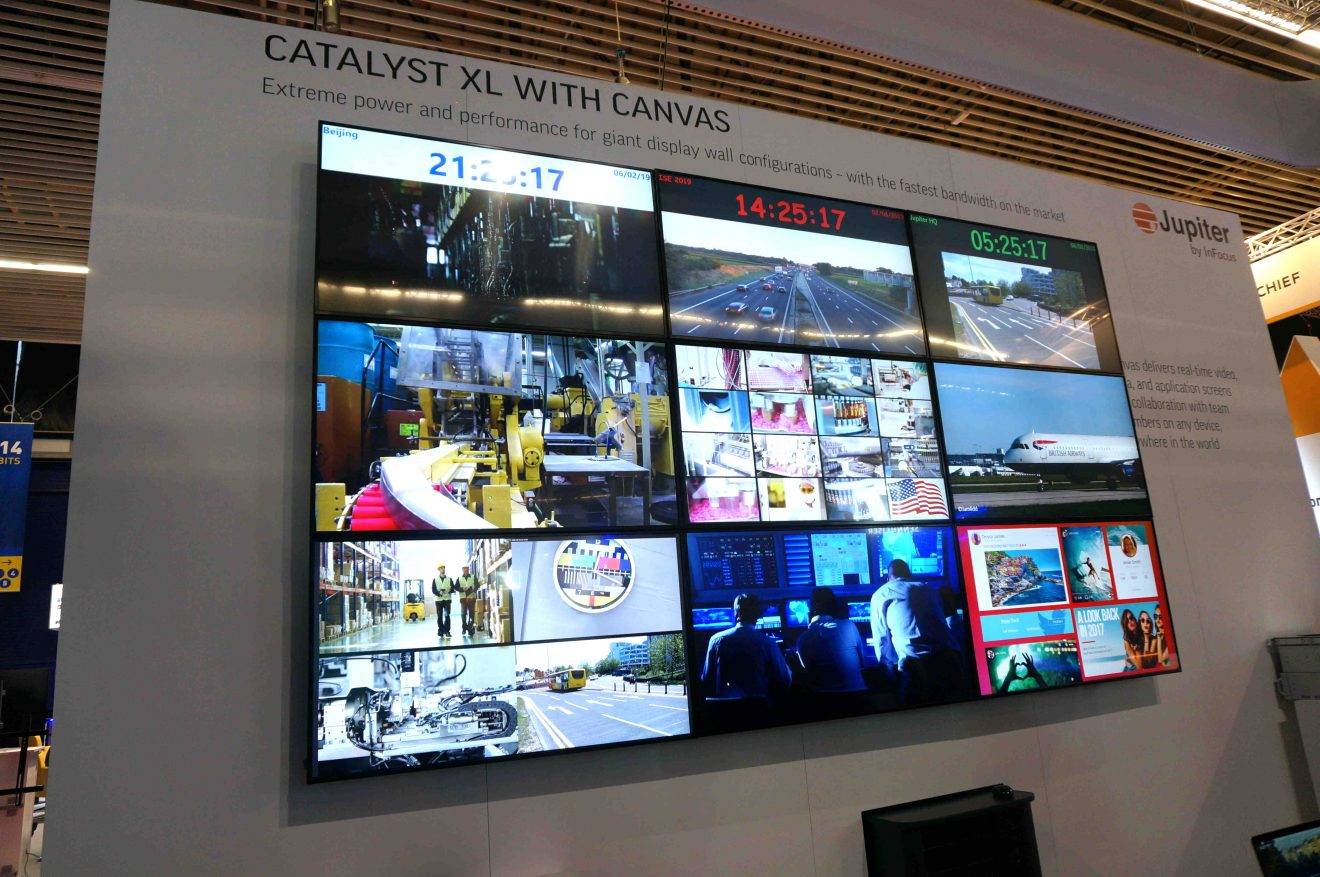 Jupiter by InFocus, a division of InFocus Corporation debuted its new flagship Catalyst XL display wall processor, featuring ultra-fast bandwidth and data transfer, high memory capacity, 4K and 8K capture board technology, and real-time document and video annotation capability. Catalyst XL can support enterprise as well as mission-critical, 24/7 operations that require video quality and uptime.

ISE 2019: Head Into the Future with Christie MicroTiles LED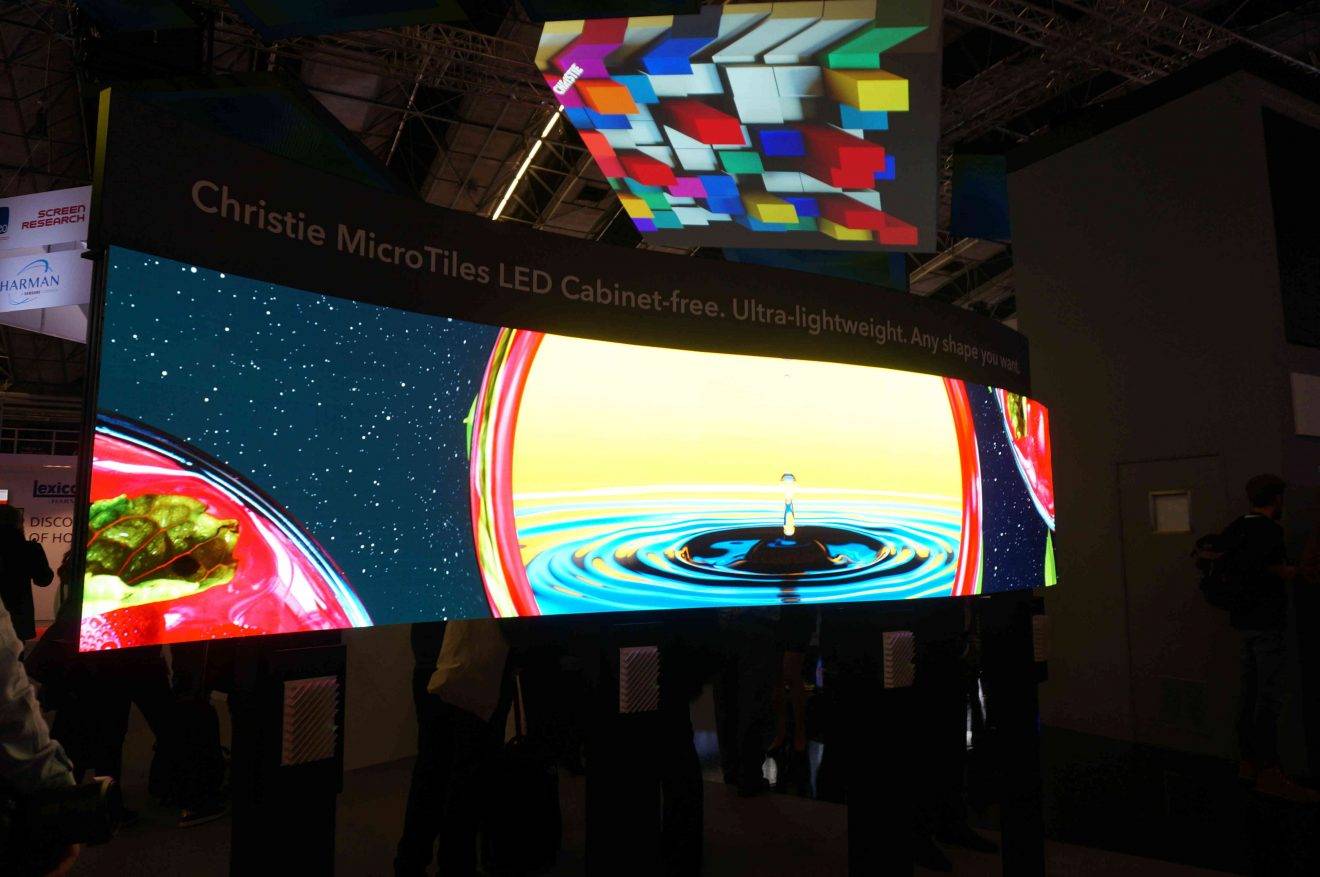 Nearly a decade after the launch of Christie MicroTiles and myriad installations around the world, Christie has taken a bold step into the future with Christie MicroTiles LED. The smaller, brighter, more powerful, and more flexible Christie MicroTiles LED made its global debut at ISE 2019.
ISE 2019: Datapath Launches Powerful VSN Processor
Dubbed as the 'world's most powerful video wall controller' by Datapath, the new VSN1192 is equipped with dual Intel E5 processors to provide unparalleled power with the proven reliability of Datapath's VSN range. Datapath's VSN systems are used by governments and organisations around the globe, in industries ranging from defence and network security to utility and blue-light services.
ISE 2019: Logitech Tap Simplifies Deployment and Use of Video Conferencing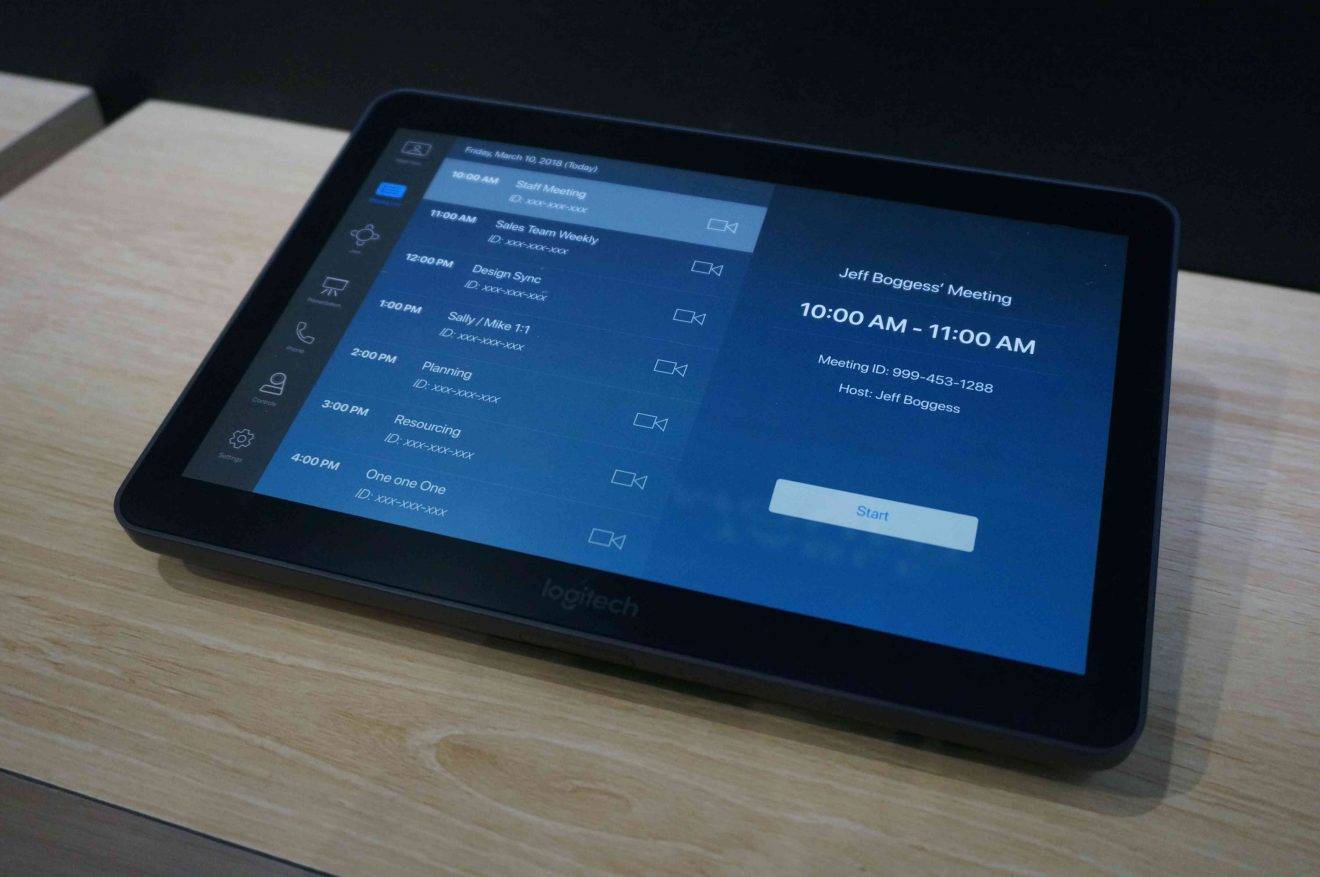 Logitech has introduced Logitech Tap, a touch control display that makes collaboration rooms easy to deploy and use. Tap is part of pre-configured room solutions for major collaboration platform providers such as Google Hangouts Meet Hardware, Microsoft Teams Rooms (formerly Skype Room Systems), and Zoom Rooms.

ISE 2019: Biamp Puts Power of Participation in Hands of Smartphone Owners
Biamp's revolutionary Crowd Mics audience engagement solution transforms every smartphone and tablet into a personal microphone and interactive response system, creating an extraordinary experience for event attendees and moderators alike. At ISE 2019, Biamp demonstrated how Crowd Mics puts the power of a personal, wireless microphone into audience members' hands.

ISE 2019: d&b audiotecknik Launches DS20, First Milan Product

As reported earlier, ISE 2019 saw the launch of many new d&b solutions, the d&b audiotechnik DS20 Audio network bridge among them. This is the company's first product offering for connecting its loudspeaker systems to the open standards based Milan protocol. The DS20 is a natural networking choice for d&b users.