Issue 168: March 13, 2019
Genelec's recent gathering of its Asia and ME distributors in Thailand also saw the official launch of the Genelec S360 speakers in Southeast Asia. The demonstration rooms set up gave distributors and invited guests a feel of the quality of Genelec speakers. March 8th was also Women's International Day, and the AVIXA Women's Council members from India held an event to honour the women in the AV industry. Ram Bhavanashi covered this wonderful event. Finally, Adam Hall is making its pitch in India and is inviting professionals to its event happening this Friday. If you are interested, do register for this meet and greet event.
Thomas Richard

Editorial Director

Adam Hall is Tuning India: Register for 15 March Event
German Pro Audio, lighting and staging solutions major Adam Hall is literally calling in India - Tune In – Discover the Difference. The big 'event' news is that the event technology solutions major from the Neu-Anspach town of German State of Hesse is now officially entering Indian market.

VSI Ltd Takes On WyreStorm for Asia
VSI Limited has announced that it has been appointed to be the distributor for the full range of WyreStorm products in Asia. The countries VSI will take responsibility for are as follows: Brunei, Cambodia, China, Hong Kong (SAR), Indonesia, Korea, Japan, Laos, Malaysia, Philippines, Singapore, Taiwan, Thailand and Vietnam.
First Showcasing of Genelec S360 in Southeast Asia
The Genelec S360 made its grand debut in Southeast Asia at the Genelec regional distributors meeting in Bangkok, Thailand. Thailand's local audio professionals were also invited on 7th March to witness and experience the S360 in action.

Aurora Multimedia Ignites Southeast Asia
The Aurora Multimedia Southeast Asia Ignite event was held on 12 March at the Mandarin Oriental Hotel in Singapore. This is the first-ever presentation by Aurora Multimedia in Singapore. Supported by Aurora Multimedia Southeast Asia and Aurora's India office as well as their distributor Mindstec in Singapore, the event drew around 70 delegates.

The 'nAVigators' Celebrate Women's Day
It was one of those rare occasions that witnessed an exclusive gathering of what is fondly referred to as the nAVigators. For, they navigate diverse functions of what conventional women do as they deliver their professional responsibilities in their chosen domain – the audio-visual industry – with the same acumen and precision.
NanoLumens Debuts Visualization as a Service (VAAS) Business Program
Calling it the business idea whose time has come for the entire commercial audiovisual industry, NanoLumens, award-winning creators of uniquely compelling interactive LED visualization solutions, has introduced its Visualization as a Service (VAAS) Business Program, which reduces a customer's total cost of ownership and provides an easy to access long-term upgrade path while eliminating residual equipment risk and lump-sum end-of-term …

Dredging International Asia Pacific Relies on Clear-Com for Wireless Communication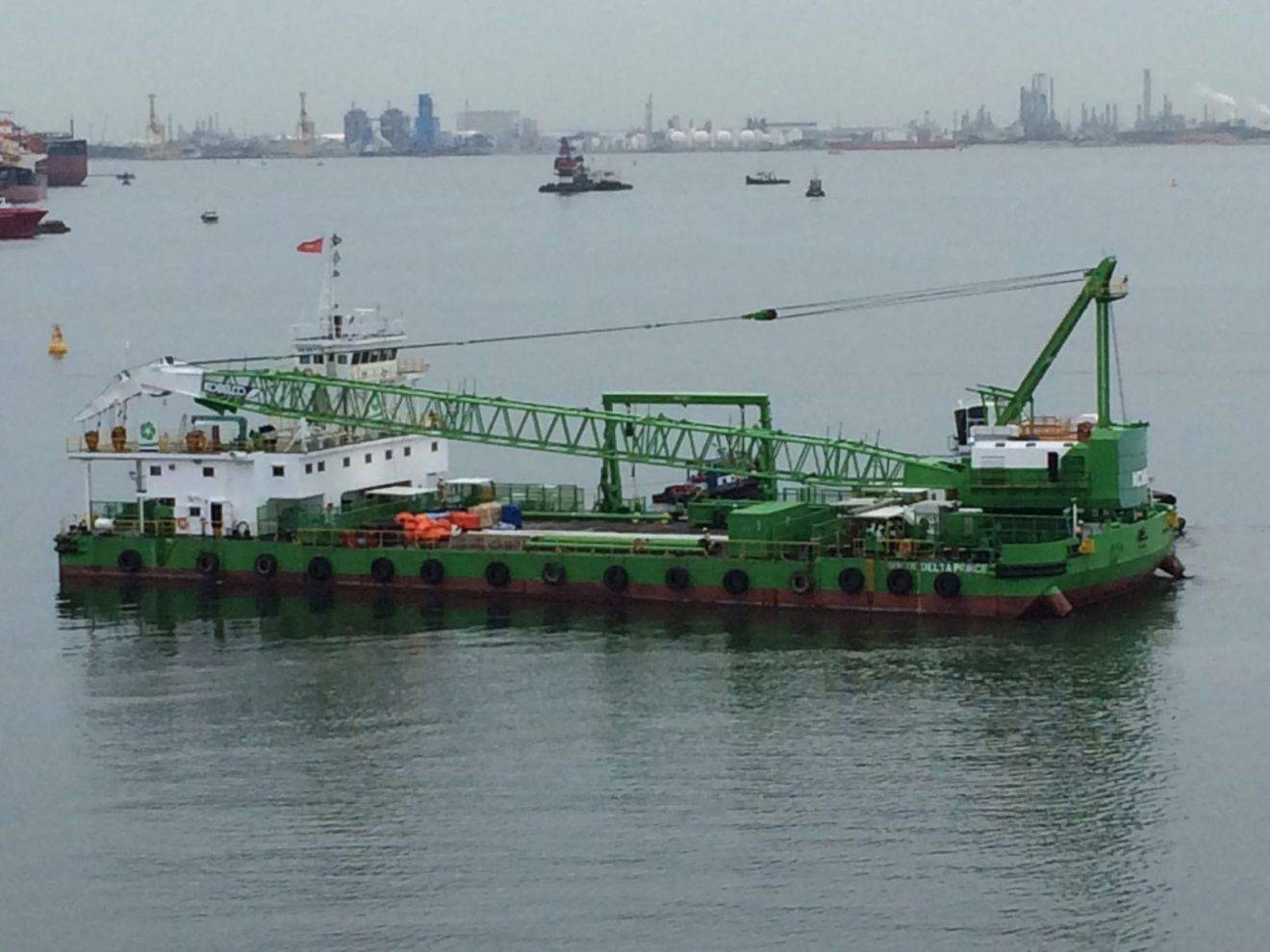 Dredging International Asia Pacific (DIAP) selected a Clear-Com FreeSpeak II wireless communication solution to keep its crane operators and riggers connected across the vast Singapore-based crane barge 'Delta Prince'. DIAP is the Asian subsidiary of the DEME Group, a world leader in the highly specialized fields of dredging, marine engineering and environmental remediation.
SDVoE Alliance Launches Blog in Wake of ISE 2019
The SDVoE Alliance has announced its latest initiative to further the inevitable transition of the AV industry to Ethernet-based signal distribution solutions. The SDVoE Alliance blog features posts from thought leaders in pro AV who understand that moving AV distribution to IP offers the possibility to create dramatically new architectures and entirely new user experiences.