Issue 157: September 26, 2018
Our second edition of the Systems Integration India Awards which recognises AV excellence of projects in different verticals and a diverse range of budgets in India saw an impressive 100% jump in terms of projects submitted for judging. Held at Hall 2A of the Bombay Exhibition Centre a total of 13 Awards was presented. The Awards was held in the evening of the first day of the InfoComm India 2018 exhibition. The three day exhibition was well attended with many exhibitors very pleased with the type of visitors at the show. Many felt that the show attracted more end-users than all its previous editions. We also noticed that exhibitors had put in more effort in ensuring a more welcoming booth. It augurs very well for the next edition.
Thomas Richard

Editorial Director

AV Excellence: Celebration Gets on to a Wider Platter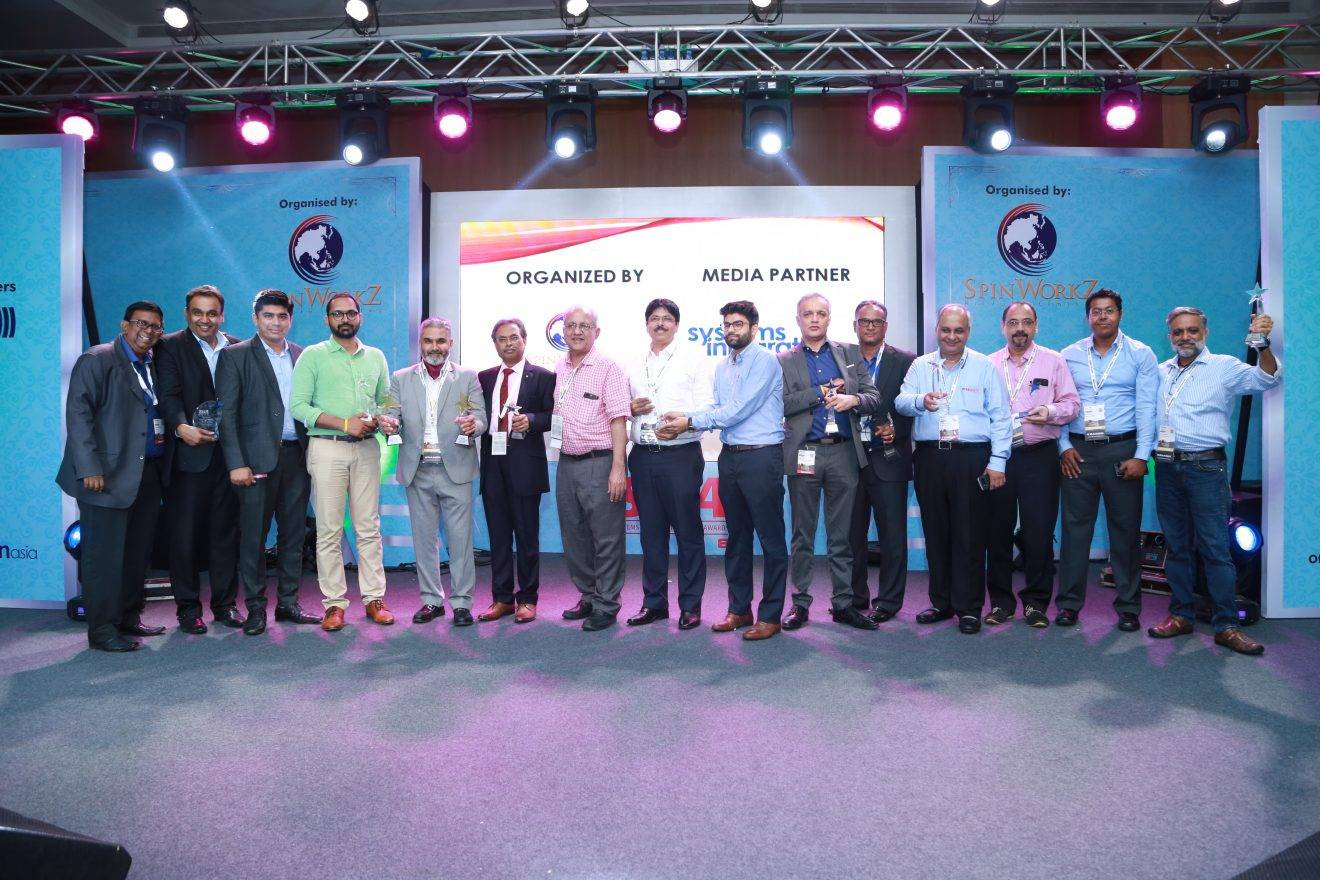 SIIA 2018 – the second edition of Systems Integration India Awards – held on Tuesday evening (day one of InfoComm India 2018 exhibition), besides anything else, represented the immense potential the industry holds for excellence.

InfoComm India 2018 Continues Soaring To New Heights
The 6th Edition of InfoComm India which ran from 18 – 20 September 2018 closed on a high note, breaking new records for show visitor participation as well as breaking new ground in scale and depth of innovations displayed and topics discussed.

dnp Supernova is Clear Favourite at Tokyo Racecourse
Racegoers at Tokyo racecourse expect to be able to see clear, bright images of live racing and betting data displayed in the concourse. The Japan Racing Association (JRA) wanted a better system, and asked KIC Corporation to match a screen to high-spec projectors. JRA's Tokyo racecourse is the country's premier venue for the sport.
QSC Introduces New Q-SYS Control Training Series
QSC is excited to announce the Q-SYS Control Training series. Much like the award-winning Q-SYS Training Level 1 & 2, this new series includes Q-SYS Control 101, which is an online introductory course with 20 new videos that help lay the foundation for programming, and Q-SYS Control 201 classroom training.

Fuzion Far East Reinforces the Marvel Experience with NEXO
The superheroes of Marvel arrived in South-east Asia, with their first stop being the newly-opened Marvel Experience in the Megabangna mall in Bangkok. The billion-baht interactive themed entertainment attraction chose NEXO line array and point-source loudspeakers to deliver high-energy audio accompaniment to the immersive hyper-reality, interactive and multimedia technology games, and virtual reality simulations.

HARMAN Professional Solutions Brings Iconic Sound To Bopea Pub & Studios
One of Phnom Penh's hottest entertainment clubs, Bopea Pub & Studios offers great live music, a pleasant ambience and excellent customer service. The venue strives to provide the perfect atmosphere for guests to gather with friends and enjoy performances by Cambodia's top DJs and live bands.

ZeeVee Introduces SIGNAL Global Channel Partner Program
To further recognize and support its growing sales network of pro AV and IT integrators, ZeeVee, Inc., a leading global manufacturer of video and signal distribution technology, has introduced SIGNAL, a comprehensive global channel partner program.
Single Out the Right Mount with B-Tech's latest Online Tool
B-Tech AV Mounts have made specification of screen install kit even easier with the release of a new online Mount Finder. Complimenting their popular online configurator for videowalls, B-Tech's latest tool allows customers to quickly find a solution for any single screen mounting requirement.

ClearOne's Lower Cost MSRP Wireless Microphone Pricing is Expanding Market Adoption of Wireless Solutions
Leveraging its ability to provide AV integrators with complete end-to-end system solutions, ClearOne said that its recent, lower cost Manufacturer Suggested Retail Price (MSRP) structure for its WS800 and DIALOG 20 professional wireless microphones is making it easier than ever for integrators to convince customers to both upgrade their wired microphones with new, state of the art wireless products.
Career Opportunity at Crestron Australia
Crestron Australia is on the lookout for their new Regional Sales Manager - New South Wales (RSM - NSW). The RSM-NSW will be based in Sydney and will work to cover business within NSW while reporting to the National Sales Manager.
Hewshott Achieves ISO9001:2015 Certification
Hewshott International has announced their passing of the annual ISO9001 audit and have been awarded the new ISO9001:2015 certificate. Hewshott was first assessed under ISO9001:2000 in 2005 and passed first time. Since then the company has maintained the ISO9001 registration as the standards have been refined over the years.