Issue 147: April 25, 2018
Amidst a busy week of international shows such as NAB and PL+S Frankfurt, InfoComm China has once again shown that it is on a growth trajectory and will only get better. Growing not just in size but scale as well, IFC is going places - in products, processes, and, of course people. One thing for sure, the Chinese brands are showing that they are up to the mark in terms of quality and technology and will pose a good competition to the Western domination. As one of the local brands spokesperson commented, "Our market is so huge; we have our hands full here itself; we do not need to go out. As it is, the world will come to us, like you did." In this E-newsletter we also highlight proudly some of the reddot award 2018 winners from our industry. Design is a critical aspect of the overall experience and kudos to the companies highlighted in showing that when it comes to technology, design is an equally important part of the package.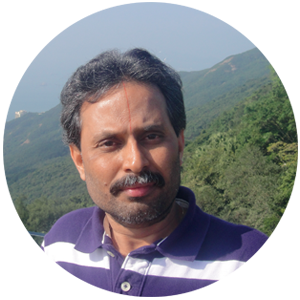 Ram Bhavanashi

Editor, India and Middle East

IFC 2018 Show Review: The Dragon Factor – Rearing to Roar!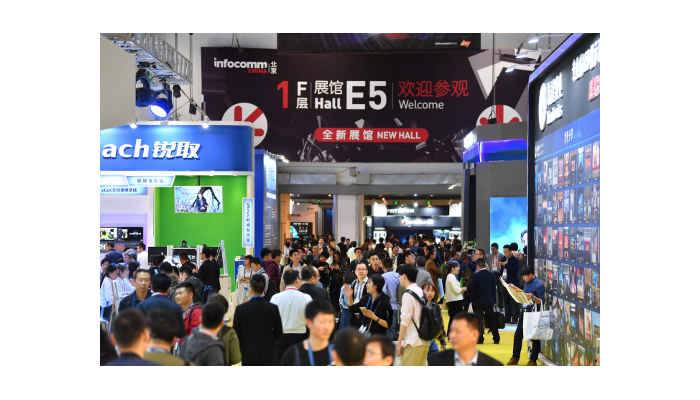 Yes, the Dragon is rearing to roar, audio-visually on the Asian continental, if not the global stage. While visitors who had been to the 12th edition of InfoComm China (2018) in Beijing (11-13 this month), must have felt this factor to good extent, it would have felt more expressive for those seeing it for a repeat time!


Leyard and Planar to Acquire eyevis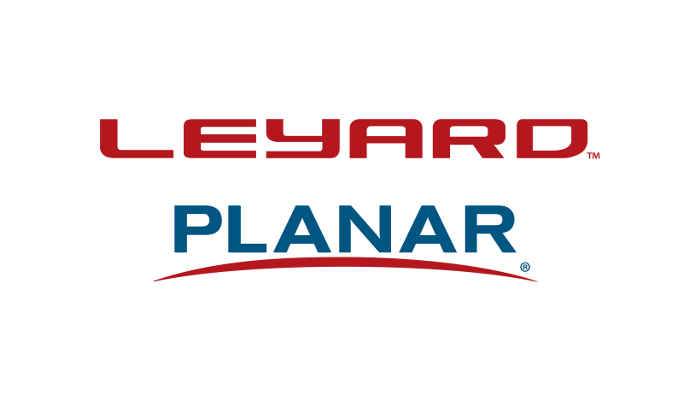 Leyard and Planar have announced the intent to acquire eyevis, a leading manufacturer of visual display solutions. Through this geographic expansion, the companies will better serve customers in EMEA with combined marketing, sales, installation support and customer service.



Red Dot Award 2018: Barco's revolutionary LCD video wall platform wins Best of the Best Award for ground-breaking design
Barco is proud to announce that its Barco UniSee LCD video wall platform has been honored with the prestigious Red Dot: Best of the Best design award. The jury, comprising 40 top designers from all over the world, lauded the platform's bold and innovative design in support of its overall usability and user-friendliness.


Red Dot Award 2018: International Design Awards for highly innovative Bosch IP Conference and Public Address products
Newly launched IP-based technologies by Bosch have been hailed in two of the world's most prestigious product design contests, the Red Dot Awards and iF Design Awards. The PRAESENSA Call station has been selected from thousands of entries worldwide to bear the much coveted Red Dot accolade.


Red Dot Award 2018: ATEN 4K Video over IP Extender Wins
ATEN International, the world-leading provider of IT connectivity and total management solutions, announced today that its VE8950 4K Video over IP Extender has awarded the Red Dot Design Award 2018, one of the most prestigious design awards in the world.



Chengdu InfoComm China 2018 Opens Door to New AV Opportunities
Capitalizing on rapid technological developments in Western China, the inaugural edition of Chengdu InfoComm China 2018 offers AV professionals the chance to extend their business into the economically dynamic region. The show, a premier showcase of Pro-AV and Integrated Experience technologies which will be held from 5-7 September 2018, is being organized for the first time.


From Smart Home to Smart City: Smart Building Conference defines the technological roadmap
The Smart Building Conference 2018 completed its annual one-day event with an impressive line-up of 'C-Level' industry speakers, sponsorships by key industry players and the support of the largest number of attendees in its seven-year history.



Canare Joins SDVoE Alliance
The SDVoE Alliance has announced that Canare Electric Co., Ltd., a leading manufacturer of cables, connectors, assemblies, converters and related products for the professional audio and video industry, has joined the alliance as an adopting member.


J-Tech Digital Joins SDVoE Alliance
SDVoE Alliance announced that J-Tech Digital, a leading provider of audio visual integrations and devices worldwide, has joined the alliance as an adopting member. The company will premiere its very first AV-over-IP equipment at InfoComm 2018 USA in Las Vegas.


Matrox and Lumens Announce SRT H.264 Streaming Compatibility from PTZ Camera All the Way through to Display
Matrox Graphics Inc. and leading camera-maker, Lumens Digital Optics Inc., are pleased to announce the compatibility of their Secure Reliable Transport (SRT) ready products. Lumens VC-A50P series PTZ cameras support Full HD 1080p/60fps streaming, including H.264 on SRT for applications including lecture recording, videoconferencing, and live broadcasting.


Clair Brothers Appoints Provision AVL for ME Region
Clair Brothers team scored another distribution victory recently at the ISE 2018 show, after meeting the team from Provision AVL located in Dubai. Adding the United Arab Emirates and the Middle Eastern market to their portfolio, Clair Brothers' global reach is gaining impressive momentum.


Key Digital Appoints Evre & Stan as Indonesia Distributor
Underscoring its commitment to increase its reach to a worldwide audience of commercial AV resellers, Key Digital Systems has announced the appointment of Evre & Stan to serve as a Indonesia distribution partner for the company's award-winning Compass Control Professional control system, Enterprise AV over IP platform, and related lines of video switchers, extenders, cables, amplifiers, boosters, processors, scalers and …


Milestone AV Brands are now Part of Legrand
In a very interesting development, four well-known brands from Milestone AV Technology – namely the Chief, Da-Lite, Projecta, Sanus and Vaddio – have become part of Legrand. A communication from Milestone noted that the four brands will now join Middle Atlantic to become the AV brands of Legrand.


Entertainment Technology Convergence at PALM 2018
PALM Expo 2018 opens its doors to visitors in less than two months from now. Hosted in Mumbai, India's entertainment capital and city of Bollywood, the expo will take place from May 31st – June 2nd, 2018. The mega event spread across 6 halls at BEC, Mumbai, is all geared up to welcome 25,000 visitors.