In a few hours InfoComm will open its doors in Vegas. There are so many interesting talks and events happening that I wish I had the time to see them all.

Visitors can book to view QSC's conference room experience showcasing integration of soft code applications, live demonstration of conference cameras, control of popular third-party devices and of course room automation with Q-SYS touch screen controllers. SiliConCore is taking bookings at its whisper suite for visitors to experience their next wave LED technology. Biamp will be presenting several seminars to guide attendees through the latest innovations, trends, and hurdles related to audio over IP, video compression, microphone technology, and room standardization. Alcons and Martin Audio will be demonstrating their solutions with Astro Spatial Audio creating a 3D immersive sound experience. And the list goes on. Well one thing for certain - it certainly will be an interactive experience at Vegas.
Thomas Richard

Editorial Director

INFOCOMM 2018: SDVoE Alliance & Audinate Collaborate on Integrated Audio and Video Control Platform
SDVoE Alliance and Audinate, developer of the leading audio networking technology Dante, have announced their collaboration on an integrated AV control environment. In addition, Audinate has joined the SDVoE Alliance as a contributing member. Dante distributes a virtually unlimited number of high-quality, uncompressed audio channels across IP networks.
INFOCOMM 2018: The Global Presence Alliance (GPA) Turns 10!
The Global Presence Alliance, the "Star Alliance" of the Integrated Audio-Visual Experience Industry, celebrates a decade of market and thought leadership in global enterprise delivery strategy at Infocomm this year. The requirement for a consistent delivery model to serve global customers led to the inception of the GPA 10 years ago.
INFOCOMM 2018: AV Stumpfl to Present Next-Generation Media Server Software and Hardware
AV Stumpfl will allow InfoComm visitors a first look at their next-generation media server software solution PIXERA, scheduled to be released later this year. The 64-bit system for real-time media processing, compositing and management is built around the key theme of usability.

INFOCOMM 2018: Renkus-Heinz to Debut New ICONYX
Renkus-Heinz will unveil several new product lines and offer cutting-edge demonstrations at the 2018 InfoComm show in Las Vegas. The company will exhibit at booth C970, with loudspeaker demonstrations every other hour in Demo Room N101. Renkus-Heinz new IC-Live X series is the next generation of its award-winning, high-powered IC-Live steerable arrays.
INFOCOMM 2018: Adder to Bring Highly-Successful Zero U KVM Transmitter
Adder Technology will be demonstrating its highly-acclaimed ADDERLink INFINITY 100T (ALIF100T) at InfoComm 2018 as the Zero U, USB-powered KVM transmitter continues to exceed its anticipated success following the product's launch earlier this year.
INFOCOMM 2018: ONELAN to Showcase Reserva Room Summary and Digital Signage enhancements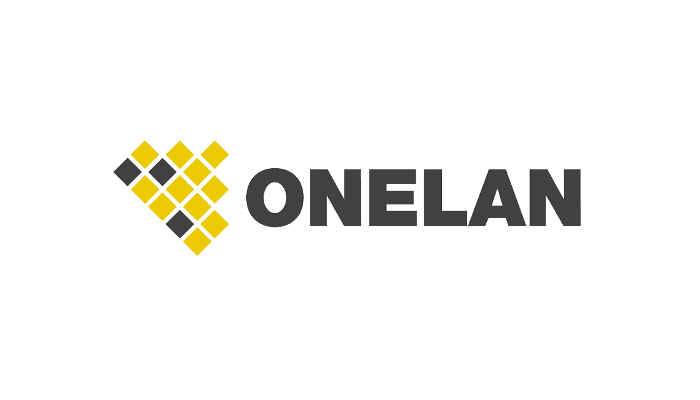 ONELAN will be showcasing its latest digital signage and Reserva room booking technologies for the corporate, education and hospitality sectors at the forthcoming InfoComm exhibition. ONELAN is exhibiting its solutions on booth #C1874, on the LG booth #C2546, and the Stampede booth #C1646.
INFOCOMM 2018: Tripleplay to Release Latest Software Platform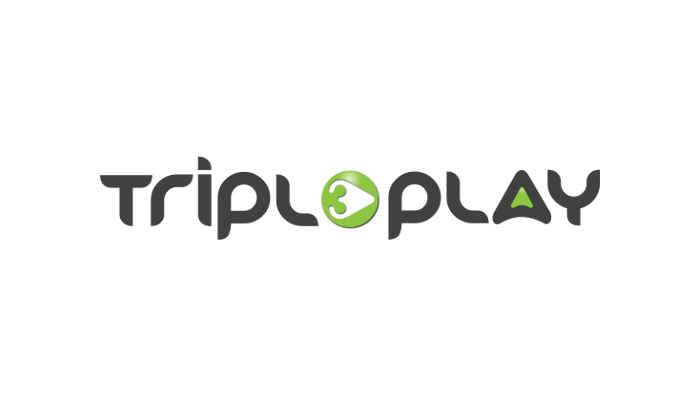 Tripleplay will be demonstrating the latest features and functionality of its Digital Signage & IPTV platform; available as part of the latest software release, Caveman 1.1. InfoComm is the largest, most prestigious event in North America focused on the pro-AV industry and Tripleplay is thrilled to be returning.
INFOCOMM 2018: tvONE to Announce Ultra-Flexible, Multi-Format, Modular AV Matrix Routers with 4K Capability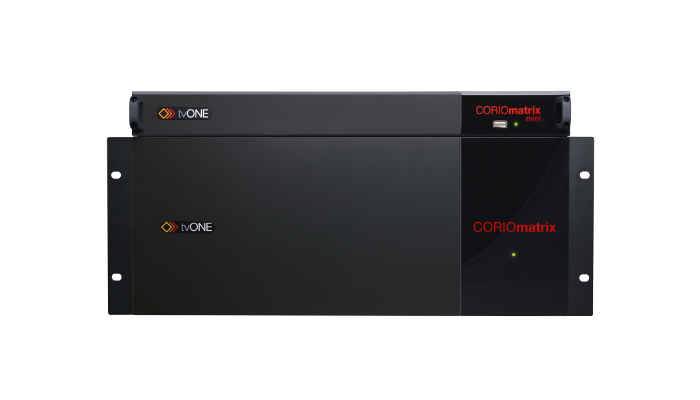 tvONE will be introducing a range of new features and modules for the C3-340 CORIOmatrix (4RU) and C3-310 CORIOmatrix mini (1RU). This latest CORIOmatrix release is designed for installs needing to easily integrate mixed AV sources such as SDI, IP streams (coming soon), 4K HDMI and legacy formats in a single device at very low latency.

INFOCOMM 2018: Christie to Demonstrate Powerful Tools for Powerful Experiences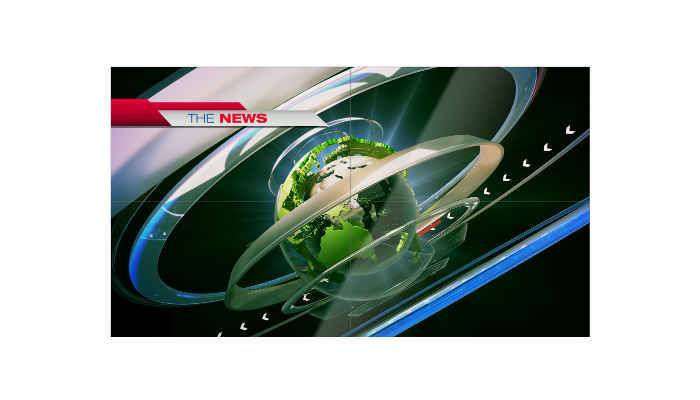 Infocomm 2018 will see the official launch of Christie Guardian as an option in the new, globally debuting, Mystique Install 2.0. Other global launches include the introduction of three new Christie HS Series projectors – including a 4K ultra high definition model, as well as the new Pandoras Box 6.1 which is available in nine languages.
INFOCOMM 2018: ClearOne to Debut Seven New Solutions and One New Major Software Upgrade
ClearOne will debut seven new solutions and one new major software upgrade at InfoComm 2018 in Booth N1628 at the Las Vegas Convention Center. "We continue to innovate across all product categories, developing high value-added solutions that cost-effectively meet the real-world needs of our system integration partners," ClearOne President & CEO Zee Hakimoglu said.
INFOCOMM 2018: Shure to Showcase Microflex Complete Conference Systems
Shure will feature the new Microflex Complete integrated audio system for conferences and meetings, at this year's InfoComm show. Available in wireless and wired configurations, and with advanced meeting productivity tools, the systems delivers natural, intelligible audio for both in-room participants and remote attendees.
INFOCOMM 2018: Datapath's Latest VSN Controllers to get First Showing
Datapath (booth N764) will be demonstrating their latest VSN video wall controllers for the first time at InfoComm, Las Vegas. Getting its public debut at the Las Vegas Convention Center will be the next generation high-end VSN Series – Datapath's latest video wall controllers designed for environments that demand high performance and reliability.
INFOCOMM 2018: Digital Projection to Launch Four New Laser Projectors with Groundbreaking Technologies
Digital Projection will launch a total of four new projectors across three ranges at this year's InfoComm (6 - 8 June, Las Vegas, USA), on booth C2018. Alongside the projectors themselves, the co-inventor of DLP technology will unveil two new innovations: IP60-rated 100% sealed optics as well as its proprietary ColorBoost + Red Laser technology.