Issue 142: February 14, 2018
ISE 2018 as expected did not disappoint. It was huge and exceeded numbers in all aspects from show floor area, to number of exhibitors and visitors. HALL 15 was the temporary hall that took up the entire space in front of Entrance K. The L-shaped hall had a number of exhibitors that included Google and Intel. The AV Over IP aspect was also getting a lot more attention. Stay tuned for more on that. This issue we bring you highlights from ISE that caught our attention.
Thomas Richard,
Editorial Director

Christie Boxer Is Now The First Projector To Deliver Direct Interface With SDVoE system Over 10G Ethernet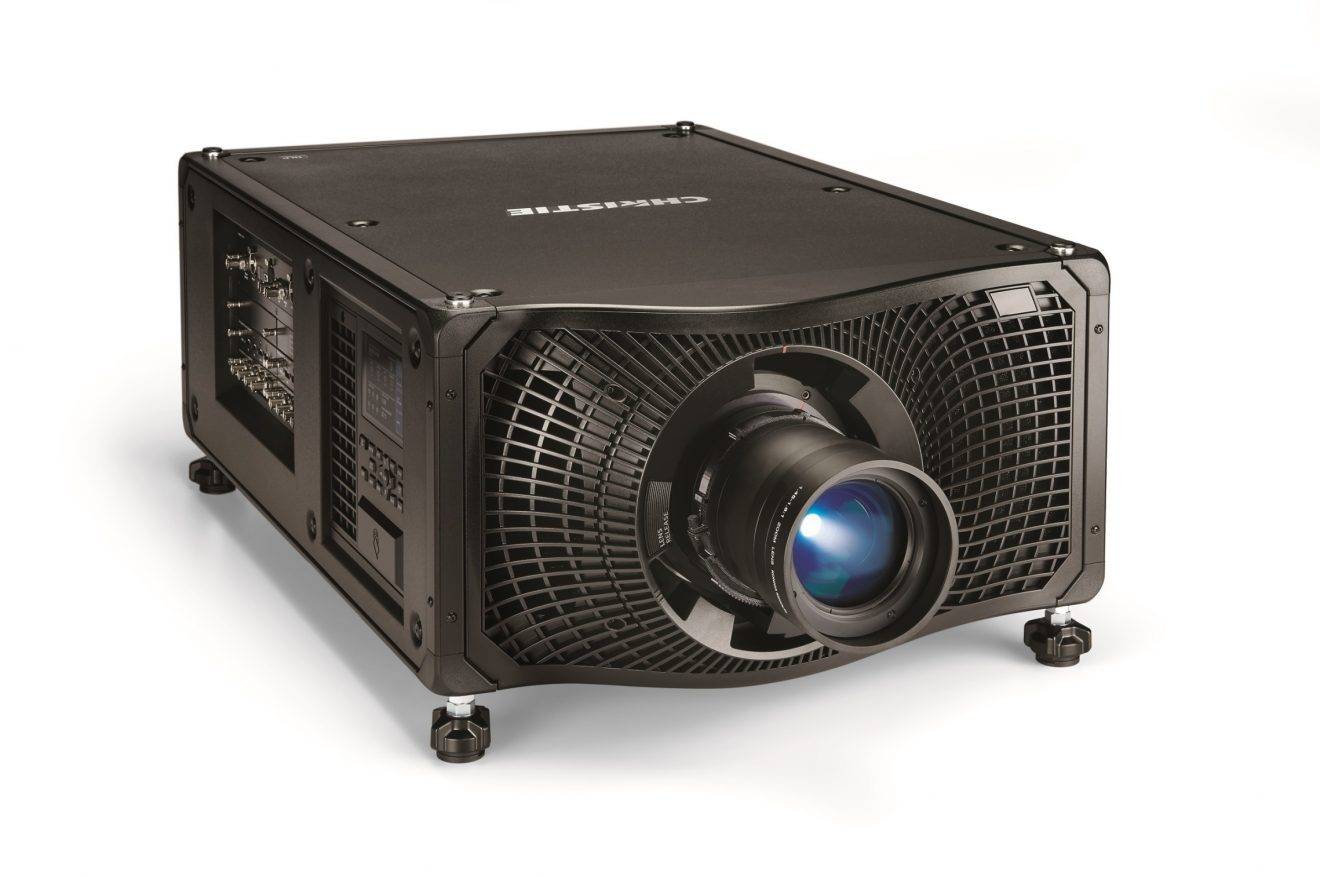 The Christie Boxer 3DLP projector, an industry game changer when introduced three years ago, is now more powerful and flexible than ever thanks to its ability to deliver direct interfacing of 4K audio visual content, processing, and control over 10G Ethernet.


Aurora Presents Another World First Solution
According to Aurora the new series of products introduced at ISE by Aurora Multimedia will "Supercharge HDBaseT". The HT Series of HDBaseT 2.0 products include the HTS-1 Presentation Scaler, HTW-2 two gang transmitter Decora wall plate, HTE-TX2 transmitter box unit, and the HTE-RX2 receiver box unit.


Epson Offers New 2,000-lumen WXGA Accent Lighting Projector For Retail, Galleries And Museums
Epson has announced the LightScene EV-100 Series, a new type of projector that expands the company's presence in the signage and lighting sector. With a sleek, low-noise design, available in black or white and created to blend into the background, the 2,000-lumen WXGA EV-100 can work as either a projector or a spotlight without distracting viewers from the subject.



dnp Demonstrates How To Achieve The Ultimate Meeting Room Experience
At ISE, dnp featured a meeting room that showcased their dnp LaserPanel, integrated with the Executive Classic furniture, as well as an improved version of the dnp Supernova XL — now with a less visible seam — and the dnp Supernova Flex Classic.


Analog Way Showcases Its Own Range Of Premium Media Servers
The Ascendar 48 switcher connected to a Pro media server and controlled via the Vertige Following the recent acquisition of Picturall, Analog Way introduces its own range of Premium Media Servers.



QSC Q-SYS Reflect Addresses IT/AV System Administrators' Needs
At ISE, QSC unveiled new monitoring and management technology, software feature licensing, drag-and-drop visual programming and native touch screen controllers. Designed for the IT and AV professional, the Q-SYS integrated audio, video and control platform offers a re-imagined software-focused control paradigm including full-featured contemporary programming tools, native touch screen controllers, drag-and-drop visual programming capabilities.


InFocus Releases Jupiter StreamPoint Line Of Streaming Encoders
The Jupiter StreamPoint streaming encoders are available in two models, StreamPoint 4K and StreamPoint HD. The encoders enable users to upgrade nearly any display wall and collaborative visualization system with industry-leading technology for streaming and recording video.



Panasonic Launches 12,000 and 8,500-lumens Projectors
The new Panasonic 12,000 lumens laser projector, shares the same compact dimensions and light weight as its existing 10,000 lumens class projectors. Available from Autumn 2018, the PT-RZ120 is launched alongside the PT-RZ870, an 8,500 lumen projector, which sits within the existing housing of the 7,000 lumens PT-RZ770 series.


Leyard And Planar Expand Leyard DirectLight LED Video Wall System Line With Industry's Smallest Pixel Pitch
Leyard and Planar, expanded their award-winning Leyard DirectLight LED Video Wall System product line to include the smallest fine pitch LED video wall display in the industry—a breakthrough pixel pitch of just 0.7 millimeters.


Calibre's HQUltra4030 Seamless Scaler-switcher Brings New Levels Of Functionality And Performance
The new HQUltra4030 scaler-switcher is able to support up to 40 sources grouped into 23 discrete input channels, with four programme outputs plus an independent confidence monitor output. The HQUltra4030 delivers perfect 4K/UltraHD scaling via Calibre's proprietary, best-in-class low-latency HQUltra technology, with all programme outputs capable of simultaneously supporting up to 4K50/60 4:4:4 RGB formats.