Issue 140: January 24, 2018
ISE is just a couple of weeks away and we are getting bombarded with press releases - which is great. If you are going up and want to know what to look out for, maybe as a first step you can look through our E-newsletter releases including the release on 10 January. It is going to be another busy busy year.
Thomas Richard,
Editorial Director

ISE: Conessioni presents AudioForum@ISE2018
At its 12th edition, the educational event dedicated to the Audio Community is back at ISE with an "old and new" topic: Audio Networking, from Digital Audio Protocols to Audio Over IP. AudioForum is a full day educational event organized by Connessioni, in cooperation with AES – Audio Engineering Society - and supported by ISE.



ISE: Arthur Holm's New 24" 4K Motorised Retractable Monitor Brings 4K To The Table
In tune with its strategy of continuous innovation, Arthur Holm is launching the first professional 24" 4K motorised retractable monitor during the Integrated Systems Europe 2018 exhibition in Amsterdam. The Full HD spec meaning 1080p (1,920 by 1,080) is quickly being overtaken by Ultra High Definition (UHD) which is commonly called 4K.


ISE: Lightware To Showcase Two New AV Over IP Products And New Switchers
AV Over IP technologies and signal compression are definitely the key development tracks in the AV industry today. Lightware has developed two AV Over IP product lines, with unique features and services: VINX and UBEX.



ISE: QSC Expands Q-SYS Platform Control Portfolio
QSC will showcase at ISE the expanded control capabilities for its award-winning Q-SYS Platform. Designed for the IT and AV professional, the Q-SYS integrated audio, video and control platform offers a re-imagined software-focused control paradigm including full-featured contemporary programming tools, native touch screen controllers, drag-and-drop visual programming capabilities, as well as flexible and scalable management and monitoring capabilities needed.


ISE: Analog Way To Unveil Its Own Range Of Premium Media Servers
Analgo Way's stand highlights will include several models from the Picturall, LiveCore and Midra series as well as Analog Way's premium multi-format converter (VIO 4K) and event controllers (Vertige, Control Box², AW VideoCompositor). The high performance heavy-duty Media Servers - Picturall series.



ISE: disguise to give an exclusive first look into upcoming software release
disguise (formerly as d3 Technologies) will be giving a sneak peek into the cutting edge features of upcoming software release, r15, at this year's Integrated System Europe 2018 (ISE). disguise is an integrated workflow solution, used at the heart of some of the world's most exciting cultural experiences, from concert touring, broadcast, theatre, fixed install and most recently, film.


ISE: AV Stumpfl to Present Revolutionary Projection Screen Accessory And Uncompressed 8K Media Servers
AV Stumpfl will present a revolutionary projection screen accessory, a broad line-up of innovative projection screens and high-performance media server and installation products at this year's ISE exhibition. The AV Stumpfl philosophy applied to each and every product is built around enabling faster set up time, lower maintenance requirements and a lower Total Cost of Ownership (TCO).



ISE: Revolabs Focuses On UC Solutions For Today's Meeting Environments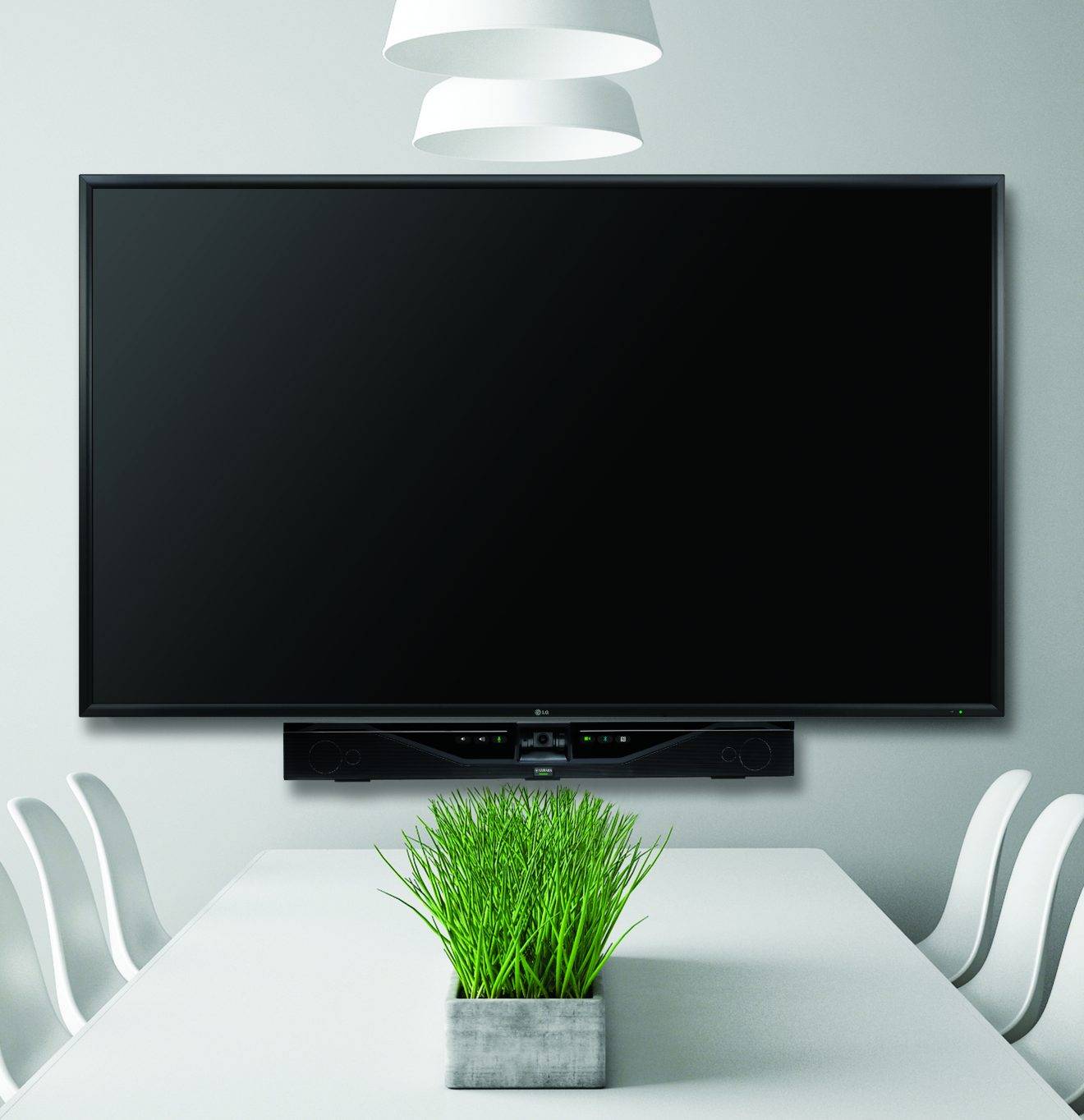 Revolabs Inc., a wholly owned subsidiary of Yamaha Corporation and part of the Yamaha UC department, will demonstrate their portfolio of market-leading unified communications (UC) solutions, with special focus on the Yamaha CS-700 Video Sound Collaboration System for huddle rooms and Yamaha's YVC-1000MS Unified Communications Microphone and Speaker System.


ISE: Biamp Systems Takes Cost-Effective, Easy-to-Install Conference Rooms To The Next Level
Biamp will demonstrate its latest innovations, which include new power over Ethernet (PoE+) amplifier technology and a series of Beamtracking ceiling microphones that raise the bar for an exceptional conferencing experience. Biamp's whole-room, all-digital solutions are designed to reduce programming time for integrators and provide cost-effective, crystal-clear audio quality to end users.


ISE: RTI To Showcase Signal Processors, Matrix Solutions, Presentation Scale Switchers And More
At ISE 2018, RTI will be debut a range of new AV products designed to provide dealers with a comprehensive, end-to-end solution for the commercial market. On display will be a variety of video distribution solutions, presentation switchers, audio mixer amplifiers, interactive displays, and more.



ISE: Matrox To Fuel Game-Changing IP Ecosystems
Matrox Graphics Inc. will be demonstrating the ease with which any data source can be seamlessly captured, streamed, recorded, extended, displayed, and controlled—with exceptional quality and performance on standard 1 GigE networks.