Issue 145: March 28, 2018
InfoCommAsia Pte Ltd has announced that they will be holding an InfoComm SEA exhibition in Bangkok, Thailand in May 2019.
Ever since the InfoComm Asia exhibition was stopped after the 2010 edition, there has been a vacuum within the industry in Southeast Asia.
InfoComm China and InfoComm India have been very much targeted towards the local industry in the respective countries.
So, SI Asia is delighted that InfoCommAsia Pte Ltd is taking steps to organise an event for the industry in this region.
Bangkok as a location is a bonus as well. We are looking forward to the exhibition and hope brands will participate and bring their latest technologies to Southeast Asia which is growing in influence and stature.
Thomas Richard

Editorial Director

InfoComm Southeast Asia to Debut in May Next Year
Come May 2019, AV professionals and institutional end-users from across the Southeast Asian countries will congregate at the region's first dedicated exhibition and conference for the pro-AV and integrated experience market. InfoComm Southeast Asia (IFSEA) will make its debut in Bangkok (Thailand).



Beijing InfoComm China 2018: Asia's biggest learning classroom for AV and IT professionals
Beijing InfoComm China 2018, Asia Pacific's premier Professional AudioVisual (Pro-AV) and Integrated Experience tradeshow, which will be held at the China National Convention Centre from 11 to 13 April 2018.


VITEC Adds Powerful New Video Wall and DRM Functionality to EZ TV IPTV and Digital Signage Platform
VITEC, a worldwide leader in advanced video encoding and streaming solutions, today announced that its award-winning, enterprise-grade EZ TV IPTV and Digital Signage Platform can now manage and drive complex video wall setups and is interoperable with the latest content protection and DRM standards required by the leading services providers for IPTV deployments.


Secutech 2018 to include six intelligent solution pavilions featuring cutting-edge security solutions across vertical markets
Secutech has announced details of six "intelligent solution pavilions" that have been designated to link the industry with key vertical markets. The pavilions will make it easier for buyers and exhibitors to connect during the show and facilitate greater ease of navigation.



Community Speakers Complement The OverEasy Experience
OverEasy is best described as a modern American-style diner serving up comfort food and drinks, blurring the line between drinking and dining. Owned and operated by The Lo & Behold Group, there are two OverEasy outlets in Singapore, one at Orchard Road and the other at One Fullerton Road overlooking the Marina Bay skyline.



Riedel Acquires Shares in Guest-One, Expert in Guest Management and Crew Accreditation
With an acquisition of shares of Wuppertal-based Guest-One, Riedel has gained first-class expertise and deep understanding of software-based participant management. The aim of this investment is to set new standards for visitor and event security with customized solutions, all from a single source.


NanoLumens Expands Commitment to Systems Integration Channel; Introduces Multi-Level Channel Partner Program with New Incentives
NanoLumens has expanded its commitment to work with and through leading systems integrators with the introduction of a new multi-level Systems Integrator Channel Partner Program that offers level-specific benefits and sales incentives.



PMC appoints OTARITEC as Japanese distributor
UK loudspeaker manufacturer PMC has appointed OTARITEC as its distributor for Japan, with responsibility for its entire range of professional monitoring products. Based in Shinjuku, Tokyo, OTARITEC was established in 1980 by parent company OTARI, initially to distribute its own range of audio products.



Sky's The Limit for Symetrix Prism at HCMC Rooftop Lounge
Offering patrons what it describes as "a unique spin on rooftop entertainment," SOHY Sky Lounge is one of the most striking recent additions to Ho Chi Minh City's vibrant nightlife. Considered by many to be the most cutting-edge rooftop entertainment venue in the country, SOHY's sound system relies on a Symetrix Prism DSP for audio control and processing.


Christie demonstrates its ongoing support for independent exhibition in Australia and New Zealand at the ICA Conference & Gala Dinner 2018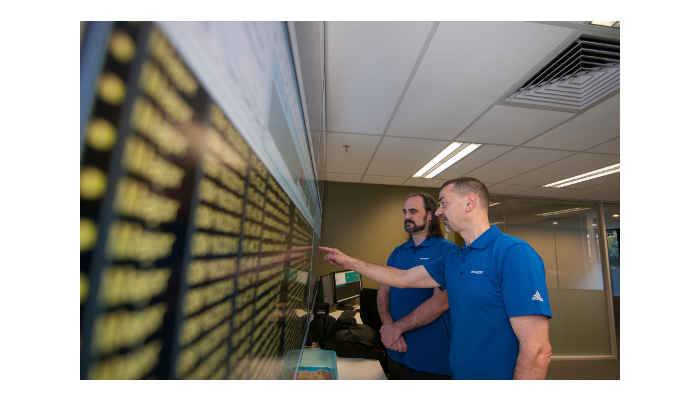 Christie is fully committed to supporting independent exhibitors in Australia and New Zealand through its proven technology and solutions-driven service in collaboration with the ICA. Christie and ICA first partnered in support of independent exhibitors through the Christie-ICA Network Operations Centre (NOC) in 2012.


ARX names P.T Rhema Multi Perkasa as Indonesian distributor
ARX is pleased to announce the recent appointment of Jakarta based P.T Rhema Multi Perkasa as the new and exclusive distributor of the ARX product range in Indonesia. With a growing portfolio of signal processing products designed for applications including installation, studio, broadcast and sound reinforcement, it was important that the distributor chosen by ARX in this region had an …


Crestron Highlights Cloud Solutions at Crestron One Meet
Crestron Electronics Southeast Asia held its Crestron One meet at the six star Capella Hotel at the resort island of Sentosa, Singapore on 19 March. The event saw approximately 140 guests from Singapore, Malaysia, Thailand, Indonesia, Philippines and Vietnam.