Issue 143: February 28, 2018
At ISE 2018, some of the most noticeable trends of product/system presentations on the Show Floor included commercially viable, professional grade virtual, augmented, and mixed reality – named XR Technology – solutions; projection mapping; networked audio and collaboration suite; minutely pitched pixel LED displays; plug-n-play digital signages; 4K and even 8K resolution (with lasers); smart home and smart city solutions; increased focus on IP and growing immanence of IoT, besides crossover technologies between broadcast and AV. Do read my brief review in this E-newsletter for more details.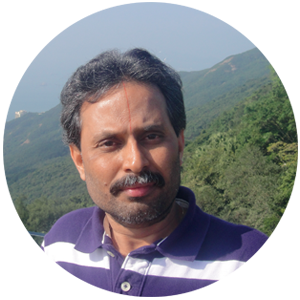 Ram Bhavanashi

Editor, India and Middle East

ISE 2018: Show of Strength, Audio-Visually
In what is an apparent show of strength and reinforcement of global AV industry's focus, ISE 2018 – held at the RAI Amsterdam from 6-9 February 2018 – demonstrated all that it is known for, and more. The 'more' included not just more floor space, more numbers and more technologies but also more subjects to debate about.


ISE 2018: Kramer Takes AV/IT Experience To The Next Level
AV electronics and networking solutions major Kramer took its AV over IP/IT concept to a new high on the ISE 2018 platform with a broad range of new solutions. While the AV electronics giant's booth comprised a huge slew of new products/systems, they all essentially represented four major categories...


ISE 2018: Christie Showcases Broadest Portfolio
Occupying a huge floor space in a typically stylized fashion at the ISE 2018, Christie demonstrated a wide range of its visual solutions that included the company's latest development in AV-over-IP system architecture and performance, new laser phosphor projectors, new video wall solution and a latest extra narrow pixel pitch display range.



ISE 2018: beyer's New Dynamic Approach Speaks Out
German audio solutions major beyerdynamic presented itself at the ISE 2018 in a refreshingly new, dynamic mould that got reflected in its product showcasing. The company introduced three new, very unique, path-breaking speakerphone solutions aimed at diverse audio environments.


ISE 2018: Crestron Unleashes An AV Matrix For IT Age
Control automation major Crestron greeted the ISE 2018 audiences with a wide range of solutions that included new and recently debuted enterprise-grade offerings for secure and efficient management of IT/corporate networks.



ISE 2018: Biamp Takes Conference Rooms to the Next Level
Biamp Systems, with its new expansion announcements of Tesira family at ISE 2-18, took the conference room AV to the next level. The networked media systems major demonstrated its latest innovations that included new Power over Ethernet (PoE+) amplifier technology and a series of Beamtracking ceiling microphones that raise the bar for an exceptional conferencing experience.



ISE 2018: HARMAN Debuts World's First 4K60 4:4:4 VOIP Windowing Processor
HARMAN Professional brought to ISE 2018 the latest and popular ranges from the group that are highlighted by what the audio major claimed to be the world's first 4K60 4:4:4 video over IP Windows processing tool from AMX.


ISE 2018: B-Tech AV Debuts Heavy Duty Projector Mount
British mounting solutions major B-Tech AV Mounts brought to the show a new distinct style of mounting solutions that included those previewed in previous edition, those shown recently. The highlight of the company's solution show case were the freestanding, fixed, mobile and wall mounting options that can be specified with an online configurator.


ISE 2018: Powersoft Launches Extended Duecanali Series
Italian audio solutions major Powersoft sought to complete its fixed install amplifer range at ISE 2018, by launching two new two-channel amps- Duecanali 804 and Duecanali 4804. The new amplifier platform coming with optional DSP and Dante dedicated to the fixed install market, is taken as a perfect answer to system integrators' needs for a high-performance amplifier solution.


ISE 2018: Arthur Holm Introduces New Dynamic Monitor DB2Share
Spanish advanced monitor solutions major Arthur Holm presented a newest edition of its popular Dynamic Share monitor solution – the DB2Share – at the ISE 2018. The new DB2Share allows meeting room participants to share different video sources among each other with an optimal video quality, (zero frame latency) without requiring preparation, technical knowledge or assistance.


ISE 2018: RTI Debuts Wide Range, Highlights Miravue
RTI debuted at ISE 2018 a range of new AV products designed to extend RTI control ecosystem across its traditional residential and the new entry commercial/professional markets, providing integrators with everything needed to automate the chosen environments.



ISE 2018: BrightSign Previews XD4, XT4 Series 4 Players for 4K HDR
Leading digital signage media player BrightSign previewed at ISE 2018 the first of its Series 4 Players, BrightSign XD4 and XT4, the Series 4 Players aimed at supporting the latest 4K HDR standards that are increasingly emerging as the most sought after spec.


ISE 2018: Revolabs Demonstrates Yamaha CS-700, YVC-1000MS Systems
Revolabs, together with its parent company Yamaha Corporation (UC Dept), demonstrated at the ISE 2018 their portfolio of market-leading unified communications (UC) solutions, with special focus on the Yamaha CS-700 Video Sound Collaboration System for huddle rooms and Yamaha's YVC-1000MS Unified Communications Microphone and Speaker System.